D2V Ticket Dispenser with Touch Screen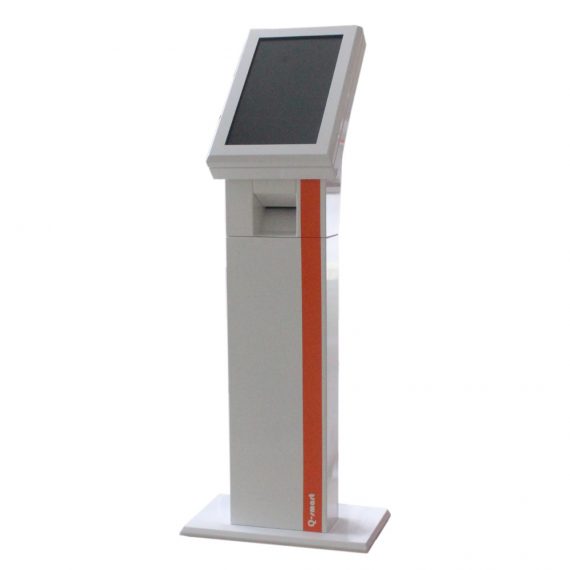 The new queue management system ticket dispenser designed with powerfull Intel quad core CPU in its hearth and robust, stable and secure Linux operating system in its mind. Q-smart D series ticket dispenser meets the needs of your organization queue management needs with a daily 15,000 operation capacity and vertically designed touchscreen capable to show your all queues on home screen.
Specially designed and developed Linux Operating system by Q-smart.
Optional Windows operating system supports.
Remote system management over the web browsers (compatible with IPhone, Ipad, Tablet or Computer)
Performance reporting over the web browsers (compatible with IPhone, Ipad, Tablet or Computer)
19 inches LED Monitor, Infra Red vandal proof touch screen with the 4096x4096px resolution
Maintenance-free, industrial type thermal printer with autocutter (50.000km printing, 1milion cut warranty).
Supports localization with all types of alphabets with multi-language design
Over 15.000 operation capacity on a daily basis

Special designed operating system
The specially designed operating system prevents traditional problems such as virus infection or crashing of the operating system.

Industrial printer
You can take printout tickets for many years without any maintenance needs and ink shortages with the industrial type thermal printer with autocutter.

19" IR Vandal Proof Touch Screen Monitor
You will perfectly use your system with equipped superior 19 inches IR touch-screen technology for many years without calibration, sensitivity loss and breakdown.

GNU software phylosophy
If you want you can reach its hearth with the open source software philosophy.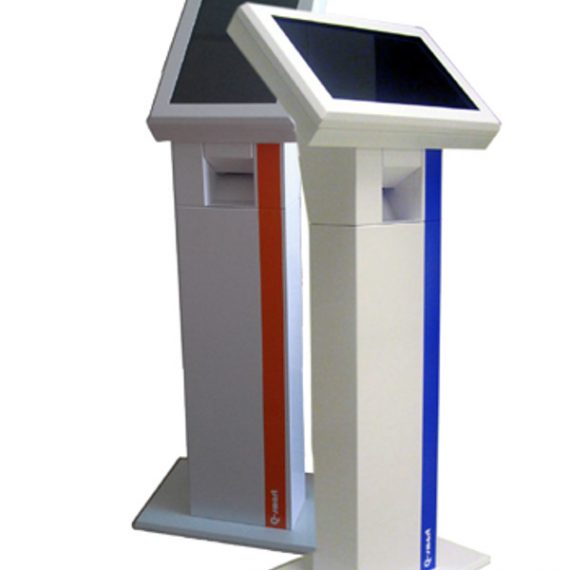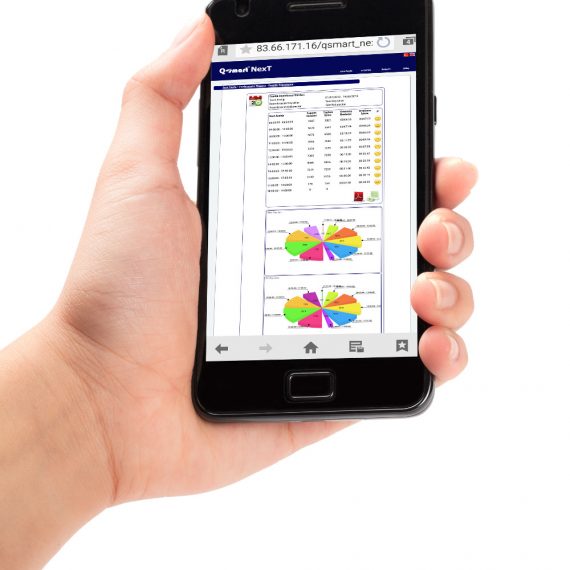 Web based management
By means of the Web-based system management, you can easily perform the queue management, advertisement management and user management via computer or mobile/smart phones from anywhere.

Performance reporting
Thanks to new design integrated web-based performance management, for contributing efficiency of your corporation and reevaluate your workmanship costs with EXCEL and PDF export options.

All process can be completed with one ticket
If your services has more than one step, you can transfer your customer tickets to any service with customizable call priority with only one ticket number.

Live performance reporting
With live reporting you can keep track of your general situation and the status of the services, the number of people waiting to get services, the average operation and waiting times, and the online number of staff in service.

Language options
You can use the system with your local language and foreign languages simultaneously. You can manage your staff call authorizations for serving foreign language options.

System Integration
With SAP or web service integrations, you can enable your customers to interact with your system, prioritize your customers, and communicate with your corporate infrastructure.

Customer Satisfaction Survey
You can ensure your customer satisfaction by integrating with the Q-smart Poll customer satisfaction survey system.

Activity Recording
You can record conversations between your represantatives and your customers to ensure your corporate quality standards.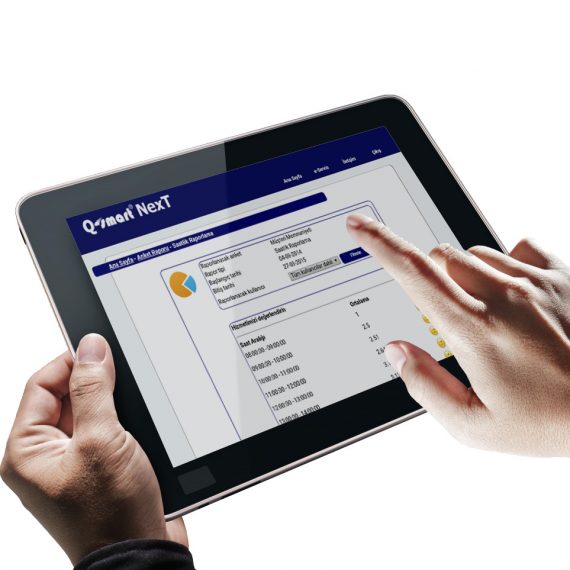 Technical Specifications
Hardware specifications
CPU Processor: Intel® 2200 Mhz Quad Core
Mainboard: Asus® H110-D
RAM: 4GB DDR4 2200 Mhz
Disk: 500GB HDD
Monitor: Philips® 19 inches, TN
Touch: Infra Red 4096x4096 px resolution
Printer: Industrial thermal 58-60 mm (Japan)
Network: 10/100/1000 Ethernet
Operation voltage: 220V AC
Power consumption: 150 W
Weight: 51.6 kg
Dimensions [cm] (WxDxH): 46x45x140
Capacity
Daily transaction capacity: 15.000
User interaction: Touch
Queue management capacity: 99
User capacity: Unlimited
Counter management capacity: 254
Ticket roll capacity: 1000 Tickets
Ticket width: 58-60 mm
Hardware Support
Voice recording: Yes
Virtual call terminal support: Yes
Android smart call terminal support: Yes
Web based cloud call terminal support: Yes
Desktop call terminal support: Yes
Magnetic stripe card reader: No
RFID, Mifare and smartcard reader: No
Barcode and QR code reader: No
Matrix display support: Yes
USB counter display support: Yes
Android tablet counter display support: Yes
DSI LCD TV Digital signage support: Yes
Main panel groupping support: Yes
Additional row for main displays: Unlimited
Screen size: 19 inches
Special linux based operating system: Yes
Windows operating system: Optional
Color options: White
Corporate logo application: Optional
Chasis climatic condion controller: Yes
Customer satisfaction survey: Optional
Industrial thermal printer: Yes
Paper near to end sensor and warnings : Optional
Paper end sensor and warnings: Yes
Ticket printing from web browsers: Yes
Printing ticket to speech: Yes
Calling ticket to speech: Yes
Customer informations print to ticket: Optional
Pass ticket to user group: Yes
Pass ticket to specified user: Yes
Reporting Support
Queue performance reporting from web browsers: Yes
User performance reporting from web browsers: Yes
Reporting time: More than 5 years
Graphical output for reports: Yes
Excel export for reports: Yes
PDF export for reports: Yes
Central system management(all systems managed from central): Optional
Central system reporting(all systems performance reports from central): Optional
Management Support
Language support: Yes
Ticket template management from web browsers: Yes
Queue management from web browsers: Yes
Ticket number prefix (Ex A123): Optional
Internet appointment distribution: Optional
Customer card management: No
Identified ticket printing(Customers cannot get ticket without identifiy theyself): Optional
Specified queue ticket printing with identify number(Ex. Customer get ticket automatically when write id number from specified queue): Optional
Work time and half time limitation: Yes
Total ticket number limitation for queue: Yes
Mirror queue: Yes
Smart call density management: Yes
Touch screen advertisement management: Yes
Web Service and Integration
SAP Integration: Yes
Internet appointment management web services: Yes
Performance reporting web services: Yes
Internet appointment integration: Yes
Identification number integration: Yes
System statistics web services: Yes
Call terminal API: Yes