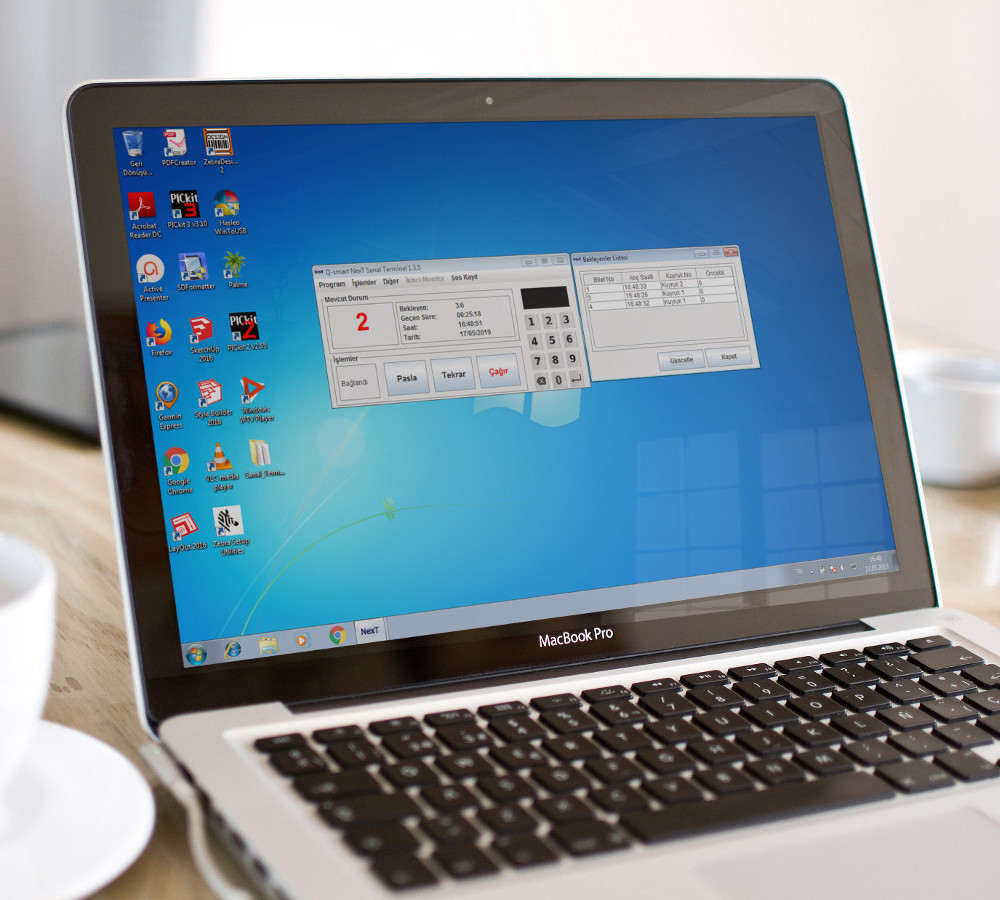 Universal Operating System Compatibility
The Q-smart queue system offers extensive support across a wide range of platforms, from Windows to Linux, to macOS. It provides a consistent experience for your queue system needs by working in harmony with all popular versions and distributions.
Detailed and Effective Notification
It provides interactive notifications with sound alerts up to the level of waiting ticket numbers and transaction duration. Thus, the Q-smart queue system informs and guides the user at every step, enabling maximum efficiency in queue management.
USB Operator Screen Usage
With support for USB display indicators, you have the freedom to easily carry your gate display screen on laptops without the need for any cabling. This feature offers flexibility and practical use without the necessity of additional hardware installation.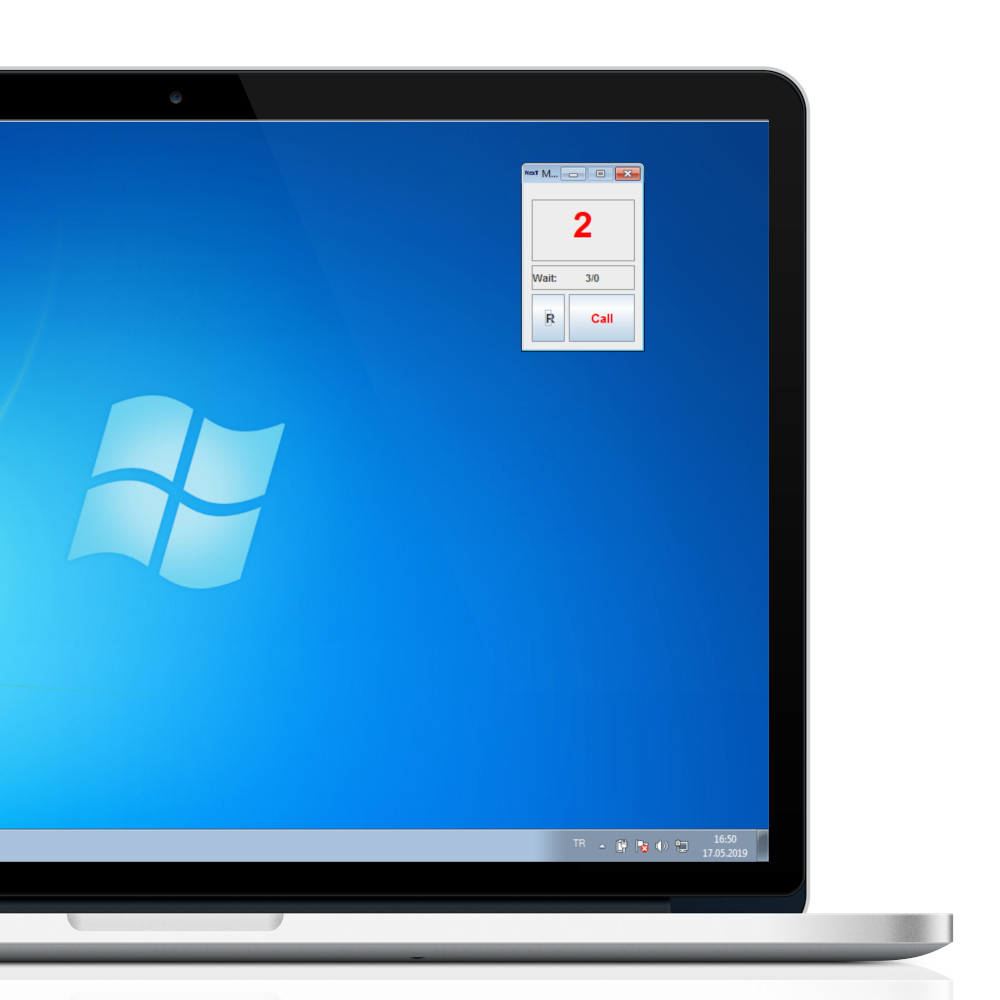 Small Window Support
With the small window option, you can display just the ticket number and the call button without filling the screen, and you can position it anywhere on your desktop at the icon size.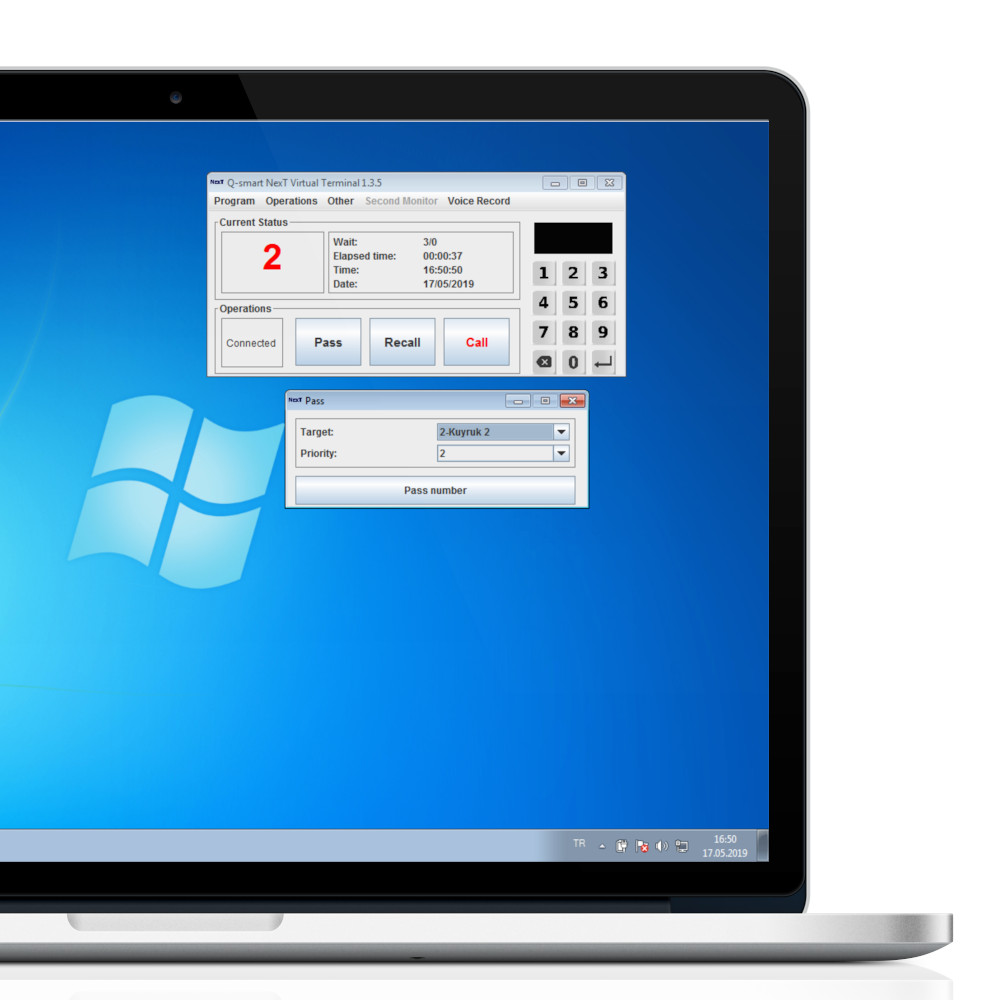 Ticket Number Transfer
If the transaction involves multiple steps, a called ticket number can easily be transferred to another person or group within the terminal. During this transfer, you can choose to give priority to either immediately calling the transferred ticket or adding it to the end of the queue.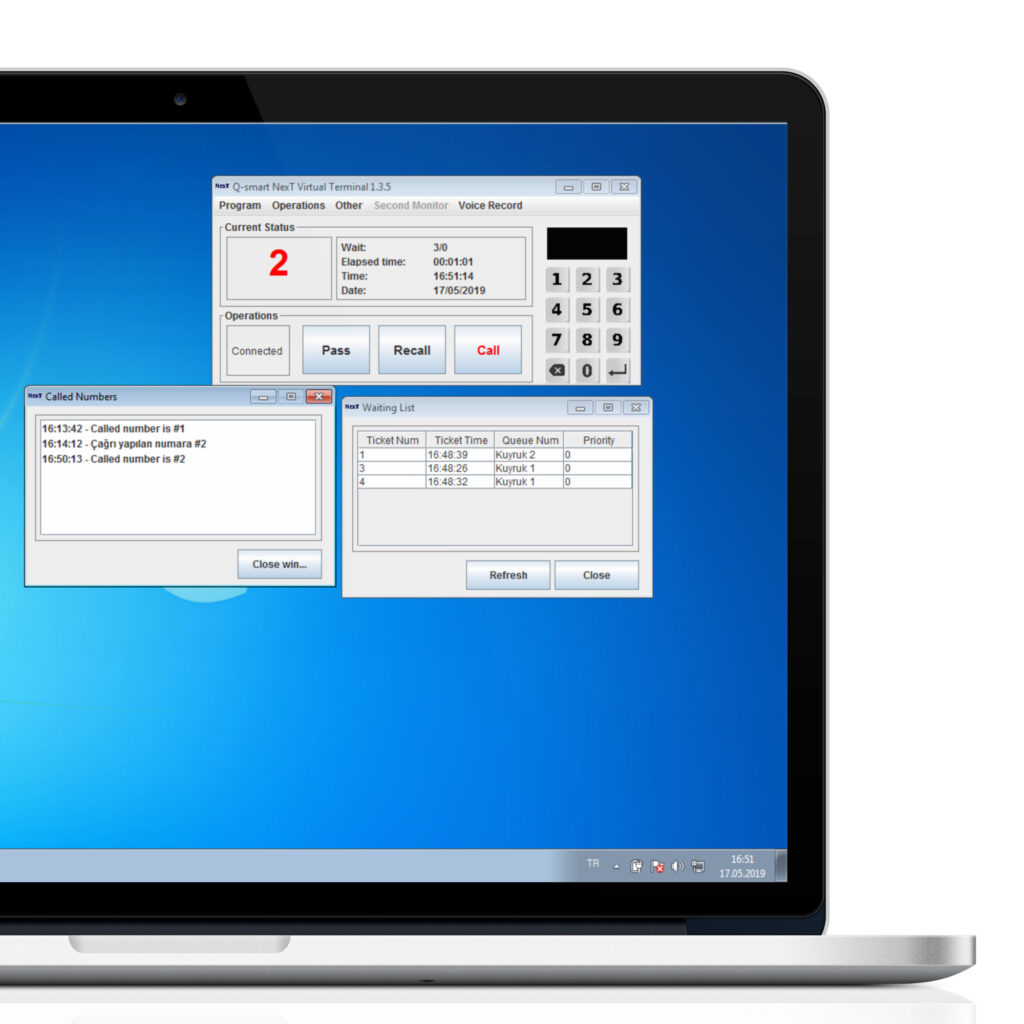 Ticket Tracking
On the information screen, you can view the number of waiting tickets, past calls, and a detailed list of those currently in the queue. It is also possible to select a specific ticket directly from the list of people waiting or to recall numbers from the past call list.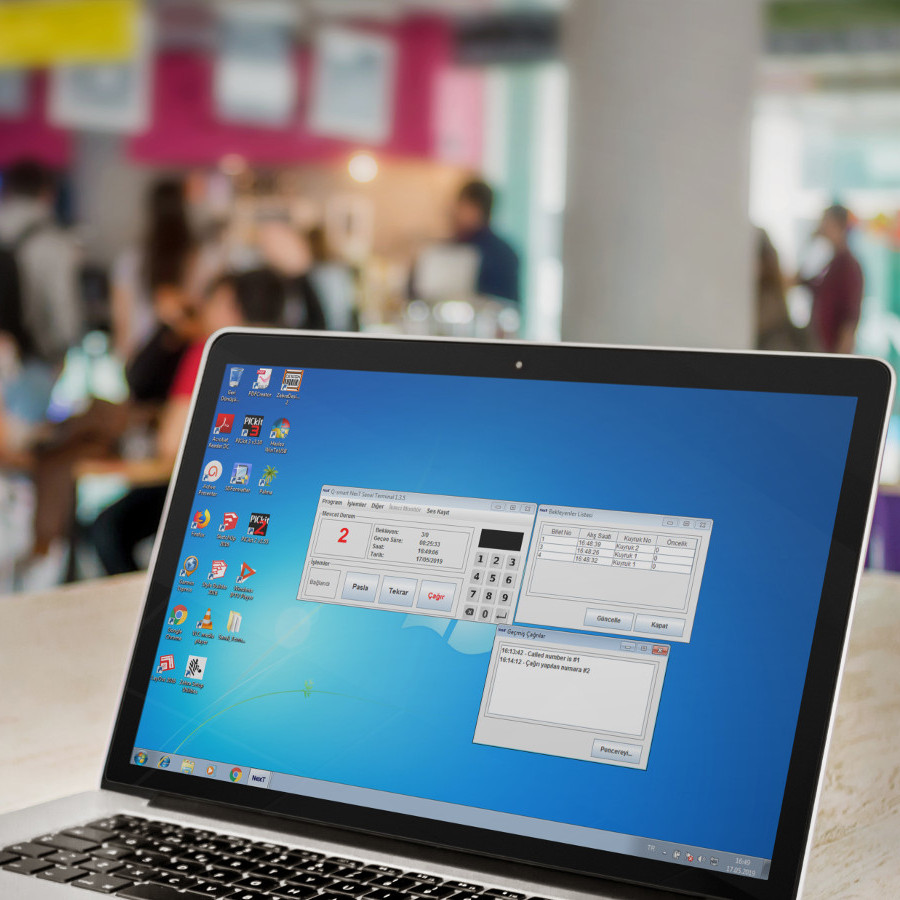 API Desteği
Kurumunuza sağlanacak API ile yazılım veya otomasyon uygulamalarınıza kolaylıkla entegre edebilirsiniz.
Interaktif Bilgilendirme
Ekrandan, günlük işlem ve verilen hizmetlerle ilgili bilgiler görüntüler. Sırada bekleyen olmadığında dinlemeye geçer, bilet alındığı anda siz dokunmadan otomatik olarak uyanır, uyarır.