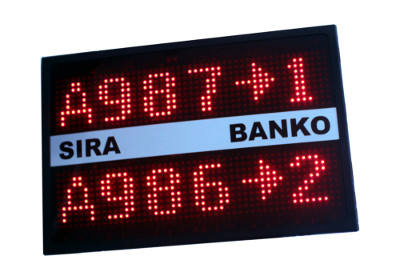 Unlimited Additional Row Support
The Flex series offers the possibility of personalizing your queue system by adding as many call rows as needed due to its feature of being extendable.
High-Efficiency LED Technology
High-efficiency LED technology is offered with Red, Yellow, Green, Blue, and White color options, providing a bright display and facilitating customers to follow directions easily.
100m Reading Distance
With high sharp resolution, the Flex series ensures readable information even from a distance of up to 100 meters, thus the queue system operates flawlessly even in large spaces.
Compact Solutions in Queue Management Systems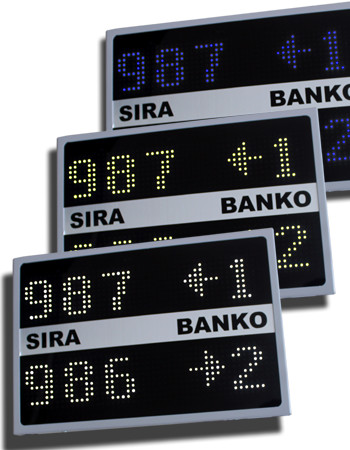 Central Clock Display
The central clock display can be used to show the time when calls are not being made, or you can use the line you wish as a central clock. (Optional)
Unlimited Additional Rows
You can add as many extra rows as you wish to view past calls. (Options for delivery from stock are 1, 2, 3, 4, 5, or 6 line configurations.)