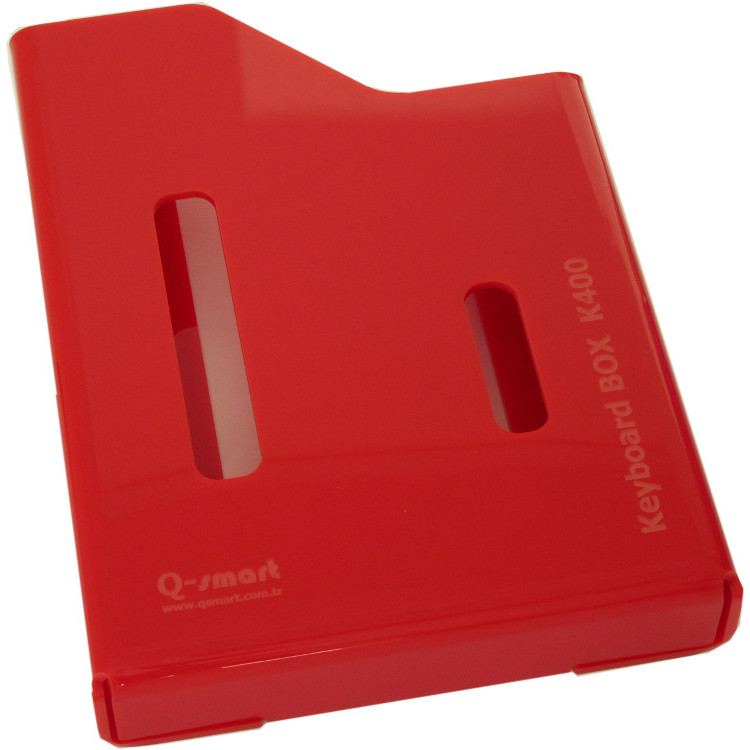 Aesthetic and Functional Solution
KeyboardBox K400 Kiosk Keyboard Shelf
Designed to provide order within kiosk and rack cabinets, and to keep technological equipment and documents secure, the KeyboardBox K400 Kiosk Keyboard Shelf offers a user-friendly design. It is especially created for K400 type keyboards and A5 sized documents, providing an ideal storage and organization space.
Durable Material: The metal chassis structure is resistant to impacts and bumps, making it ideal for long-term use.
Practical Mounting: With the convenience provided by the neodymium magnet, no drilling or complicated installation process is required. You can directly place it on the desired surface and start using it.
Stable Position: The keyboard shelf remains stable even in the event of movements or accidental knocks thanks to the special silicone surface on the mounting area.
Keyboard Friendly Design: Specifically designed to store Logitech K400 type keyboards and offer easy access while keeping them secure.
Customizable Color Options: Available in blue, black, red, transparent, and white, you can personalize it to match the aesthetics of your kiosk or rack cabinet.