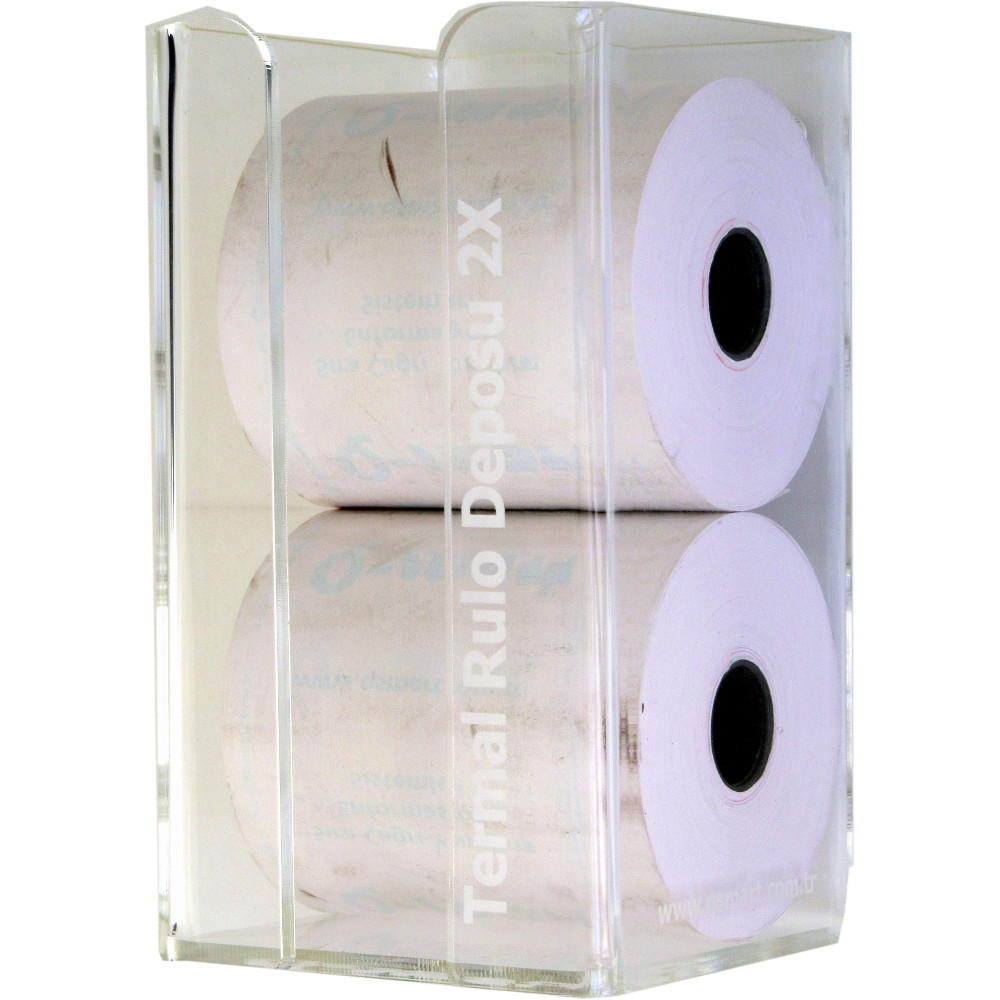 Innovative and Practical Solution
Thermal Ticket Roll Holder
The Thermal Roll Holder is ready to organize your thermal rolls that are waiting to be used in your queuing systems, cashier registers, and other thermal printers, keeping them tidy and clean. Especially in busy work areas, having thermal rolls at hand without them being scattered or getting dirty provides great convenience.
This holder is an ideal solution for businesses to store their thermal rolls in an orderly, clean, and easily accessible manner. Its suitable height and functional design offer great comfort in the workplace.
Flexible Capacity: It has a capacity suitable for your needs, holding up to four 2-inch thermal rolls without compromising on usability.
Magnetic Mounting: Equipped with neodymium magnet technology on the back surface, it can be mounted anywhere without the need for screws or drilling. This magnet is very strong within the capacity of sticking to metal surfaces and ensures stability.
Transparent Design: The clear design allows you to easily see your rolls and know when you need a new one.
User-Friendly Design: Easy to load and unload from the top surface, it provides the convenience of not having to use extra force or tools to replace or remove the rolls.
Universal Compatibility: It can be easily attached with magnet technology to all metal surfaces. This feature allows you to easily change the location of your thermal roll holder whenever you want.