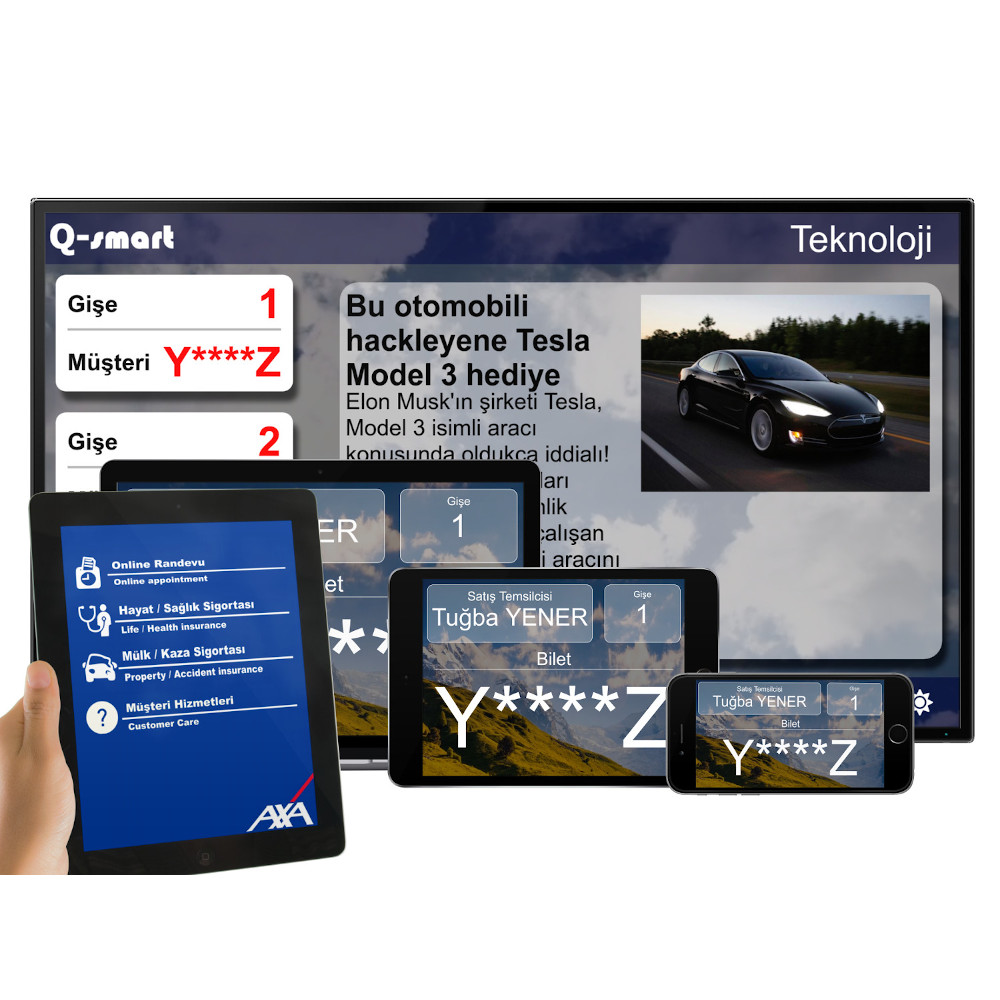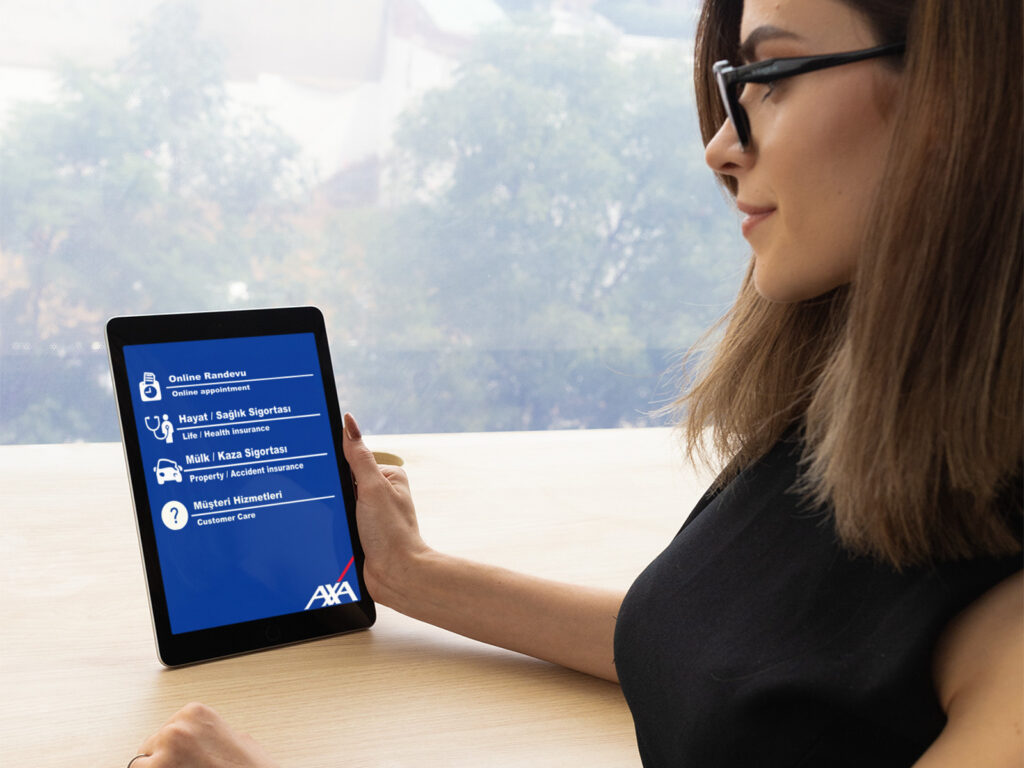 Flexible and Compatible: Android & iPad Support
Now, with any Android Tablet or iPad, you can use your old systematic queuing kiosks or independently use a cloud-based queuing system as a ticket machine. Transition to the new generation of ticket systems without the constraints of brand limitations.
Digital Communication: SMS Ticketing and Calling
Instead of physical tickets, you can send an SMS with the ticket number directly to your customers' mobile phones. When it's their turn, you have the option to inform your customers via SMS.
Personalized Calling: Ticketless Service
By taking ticket printing out of the equation, the SMS service allows you to ask for customers' names for the next turn or call them directly without needing a ticket number.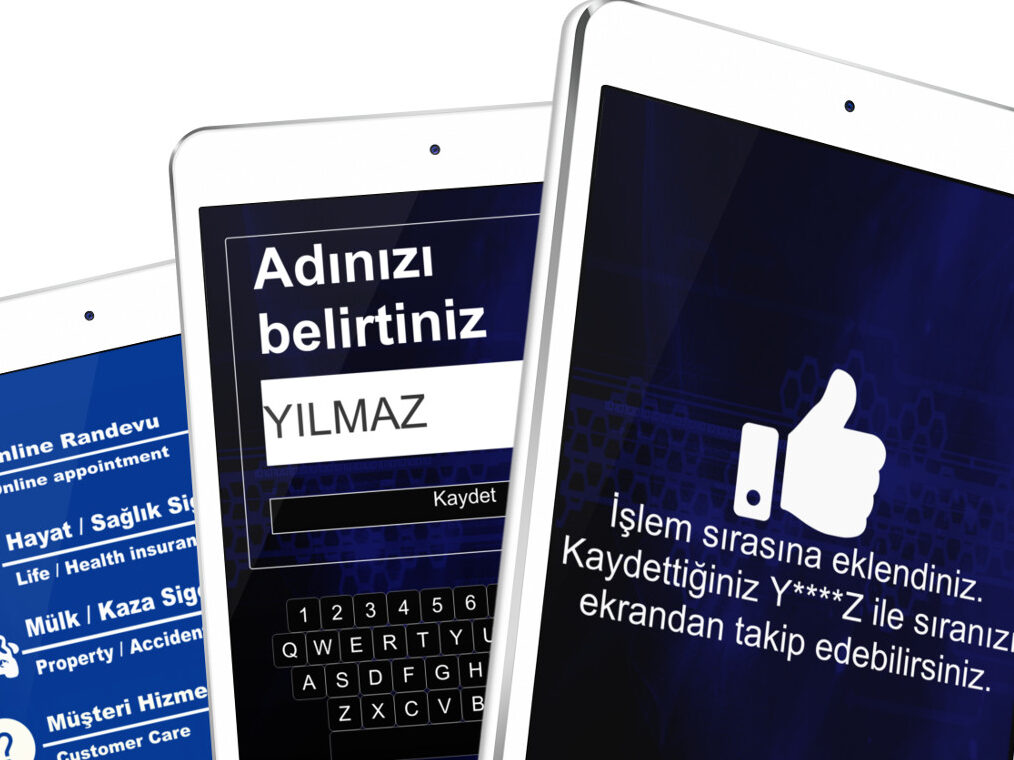 Flexible Queue Options
You are no longer limited to traditional queue numbers. You can include your customers in the queue system with SMS, name, surname, tax number, and other customized information.
Fast and Personal Registration
Your customers can easily select the service they want from the screen. Then they can join the queue ticketless by entering their name, surname, badge, vehicle plate number, or tax number into the system.
Easy Tracking
In the ticketless system, your customers can see the information they have provided on the screen and the counter, and they can quickly respond to calls when it's their turn to receive service.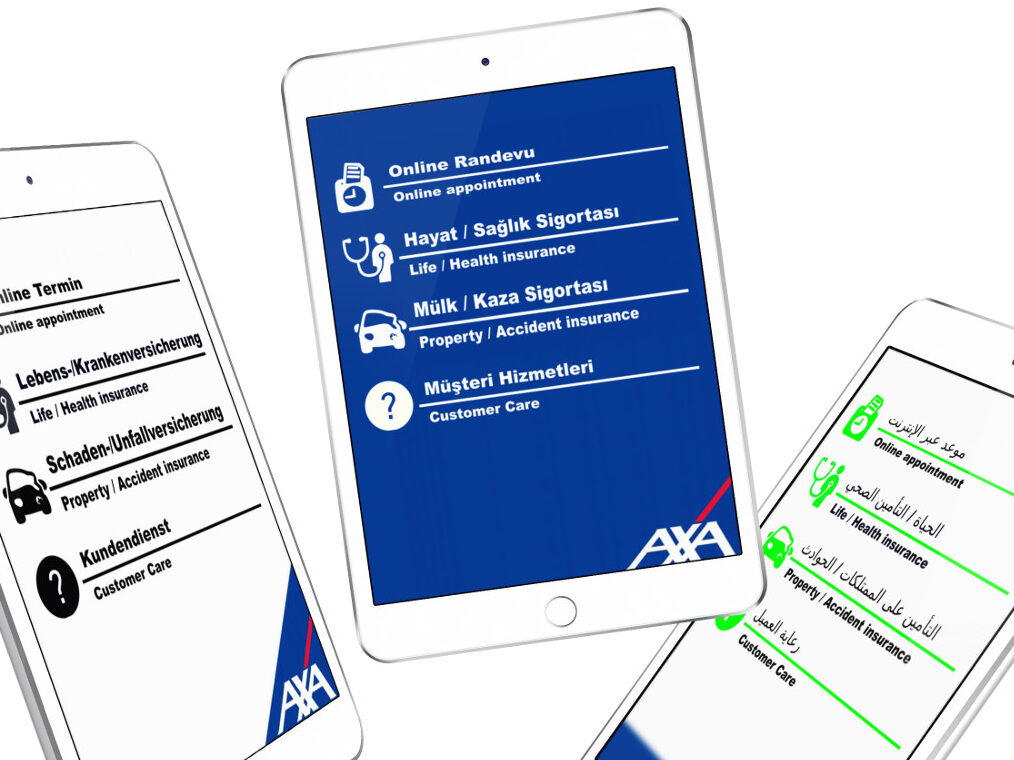 Ticket Interface Customization
The customer ticket interface in your queuing system is completely under your control. From the background selection to button images, and from service names to signals, every detail can be shaped according to the specific needs of your institution.
Visual Richness
Your interface is not limited to just image and color selections; you can add videos to create a dynamic atmosphere. The fonts, sizes, and colors on the pre-designed templates can be adjusted entirely to your taste.
Multilingual Support and Direction
By choosing different scenarios, you can appeal to a culturally diverse customer base. Additionally, customers who prefer a particular language option can be directed to staff who speak that language, making communication clearer and more meaningful.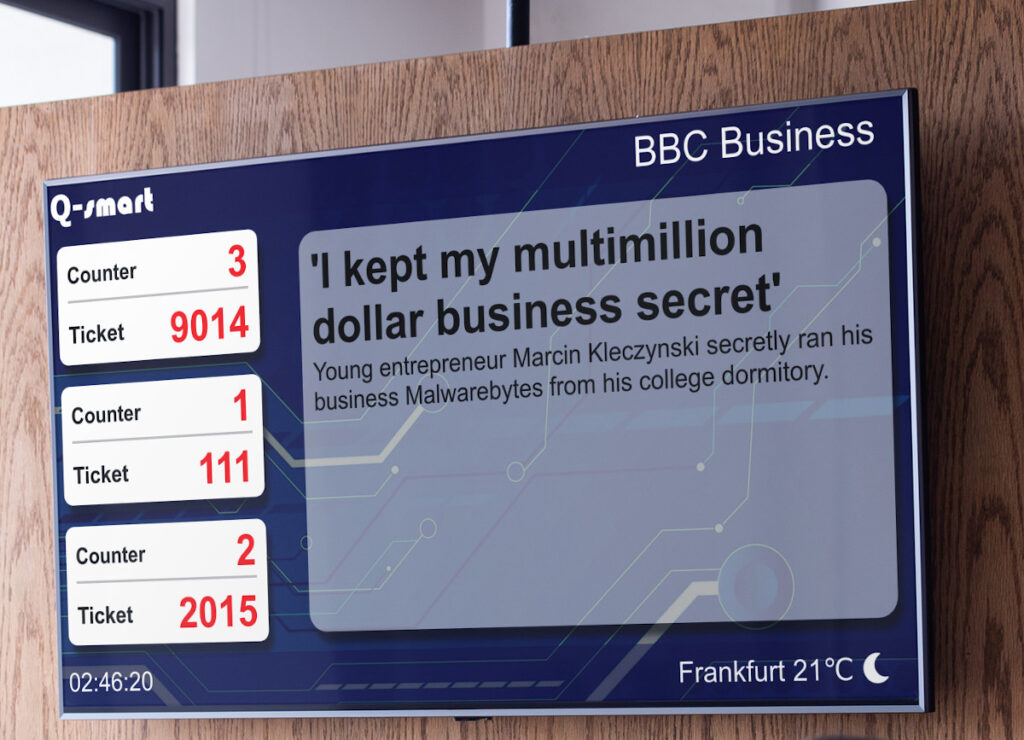 Various Device Compatibility
The Q-smart queuing system is compatible with a wide range of modern technological devices. Whether it's a Smart TV, Android TV Box, Apple TV, Amazon TV Stick, or a computer user, any device with an internet browser can be easily converted into a main direction screen.
Flexible Display Options
While maintaining the traditional ticket number display feature of systematic queuing systems, at the same time, you can display more personal information of your customers – such as name, surname, badge number, vehicle plate number, and tax number – on the screens. This way, you can make the service process a more personalized experience.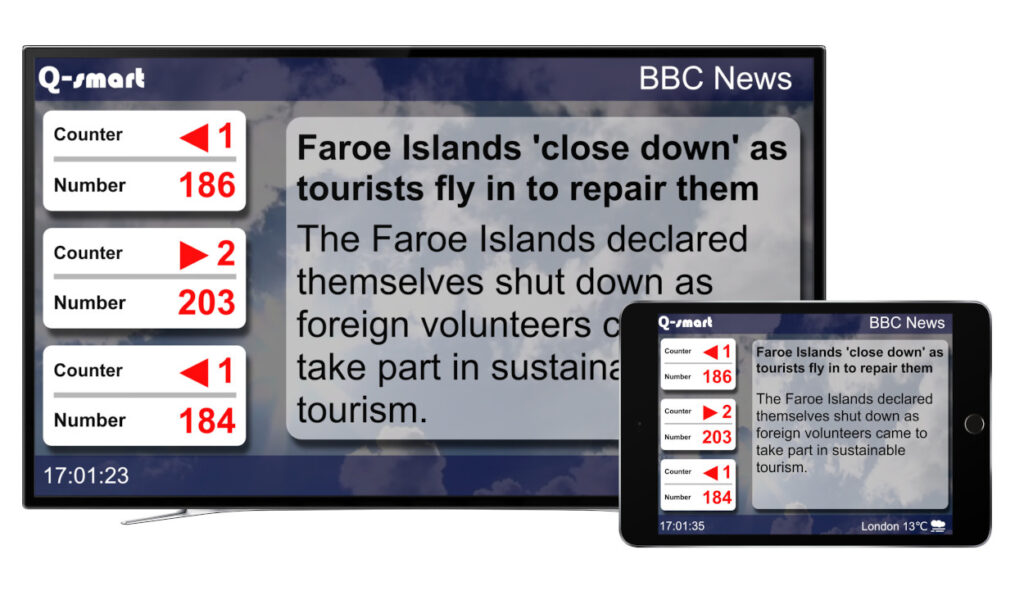 Compatible with Every Device
The cloud direction screen adapts perfectly to the device used, thanks to its responsive design. Whether it's a Smart TV, Android tablet, or iPad, the screen adjusts automatically to the device's orientation, eliminating the need for any manual settings. This means any device with an internet browser can be used without being tied to a specific brand, giving freedom of use.
Orientation and Resolution Awareness
Responsive design automatically recognizes whether your device is in landscape or portrait mode and optimally presents the content accordingly. Regardless of the resolution of the device being used, whether it's VGA or Ultra HD, it always provides a clear and optimum display.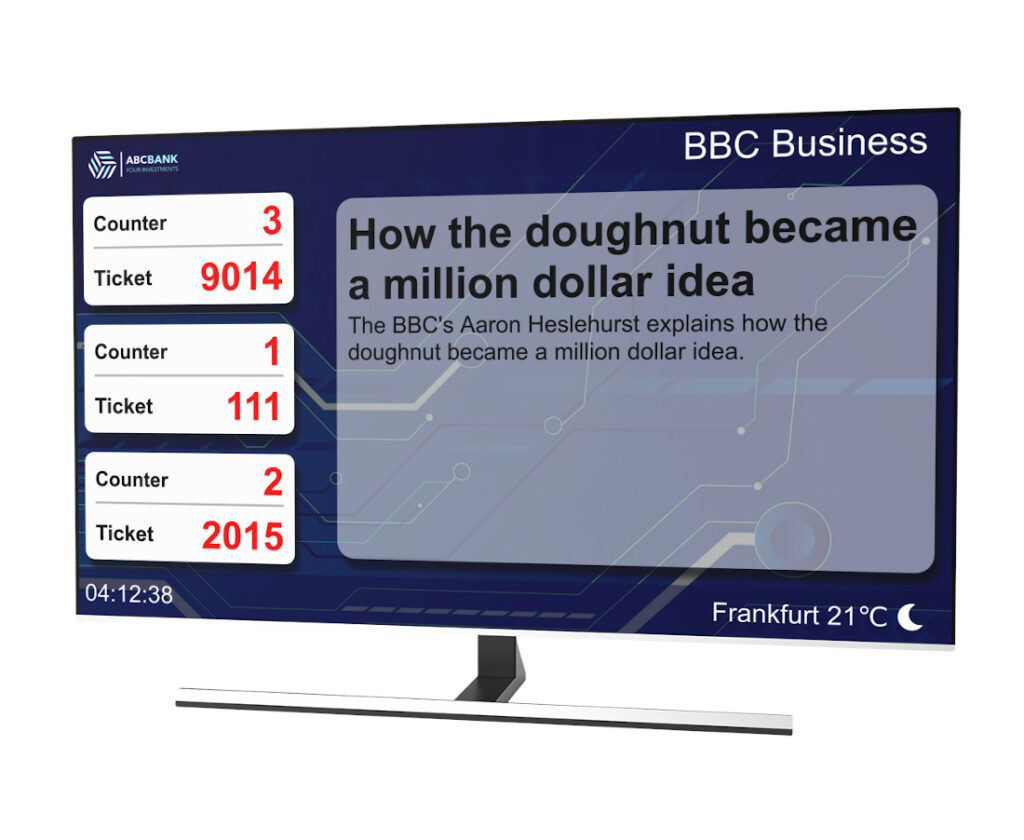 Live News
The main screen of the cloud queuing system comes with customizable RSS services. This allows you to easily add your favorite RSS feed URLs to the system. The system automatically connects to the provider you specify and retrieves information from news sources to display on your screen instantly.
Automatic Location and Weather Forecast
When the main screen is connected to the cloud server, it automatically retrieves location information. This information, along with the language and weather information set in the system, generates automatic content. Thus, the obtained weather and location information are directly displayed on your screen according to your preferences.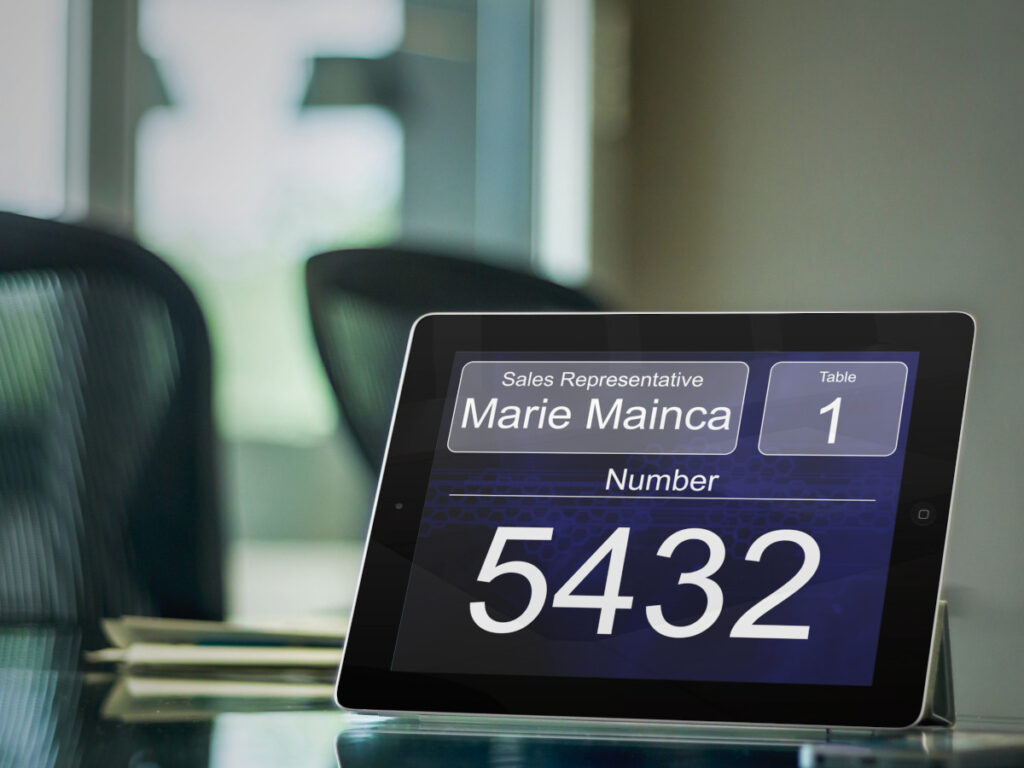 Hardware Selection
Any device with an internet browser (tablet, PC, Apple TV) can be transformed into a staff screen for the queuing system. Whether it's an iPad, Android tablet, or even your television, all these devices can be freely used as a staff screen for the queuing system.
Device Positioning
You can position a standard iPad or Android tablet at the customer representative's desk, connecting it to your main monitor or setting it up as a secondary display on top of the counter or on the wall, wherever you need your device.
Responsive Design
Thanks to responsive design, content resolution and screen orientation are automatically recognized regardless of the device used, optimizing content automatically without requiring the user to make any extra adjustments.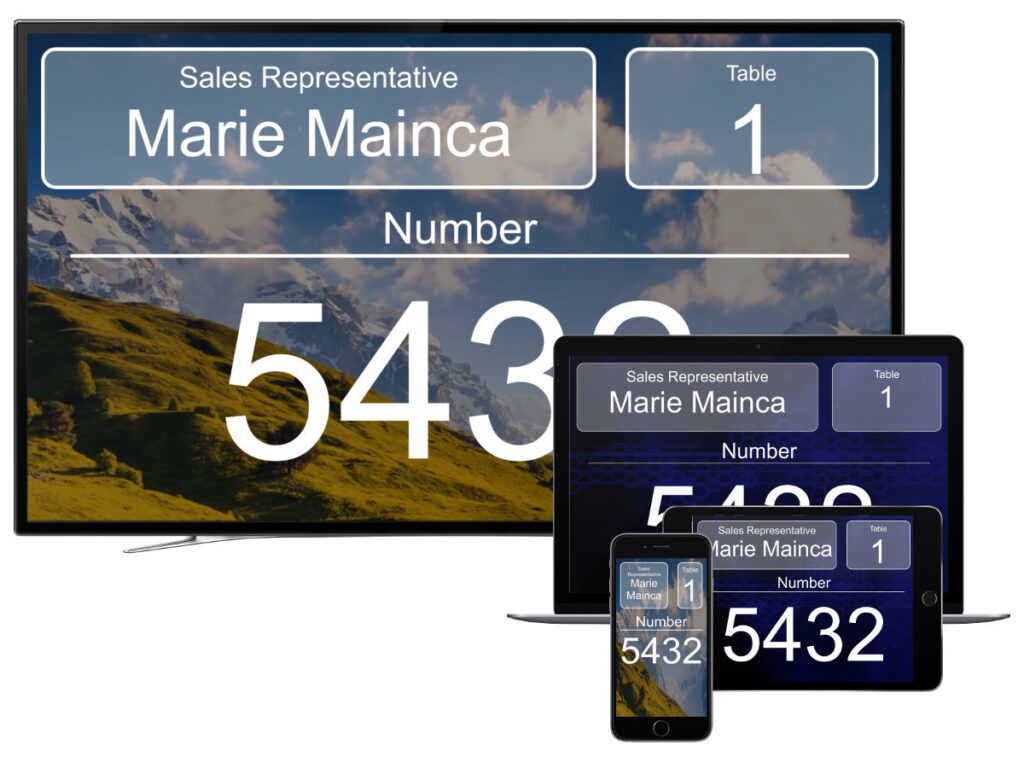 Customization Options
The counter screen can be fully customized according to your preferences. You can adjust the personal identity information, position, queue number visibility, such as basic visual elements like font type, size, color, and other visual features entirely according to your preferences. As such, you can choose the background color, image, or video.
Advanced Call Information
You can go beyond the standard information provided by traditional queue systems. Along with the appearance of the called ticket number, you can call the next person with details like their name, surname, and tax number.
Sound Alert Feature
The use of a sound alert mode when calling the next ticket is entirely up to you. If desired, you can activate this feature and use your own sound files for the melody you want.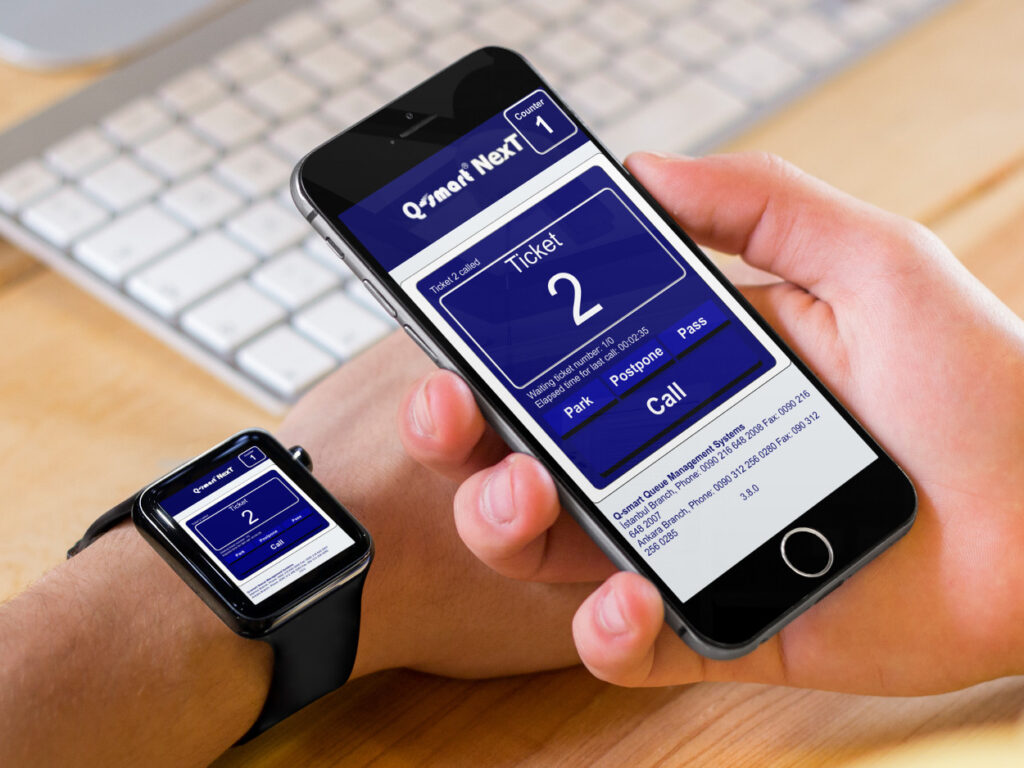 Cloud Terminal
The cloud queue system offers the ability to call your customers with the integrated Cloud Terminal. This terminal is cloud-based and can be accessed with any web browser. Its use is very simple; accessing the specified URL through the web browser on smart devices is sufficient.
Compatibility and Adaptability
You can go beyond the standard information provided by traditional queue systems. In addition to the appearance of the called ticket number, you can call the next person with details like their name, surname, and tax number.
Functions and User Interface
This terminal offers functions like calling, transferring, putting on hold, and recalling. Additionally, in the user interface, you can easily display information such as the active ticket number, service duration, and the number of customers waiting in line.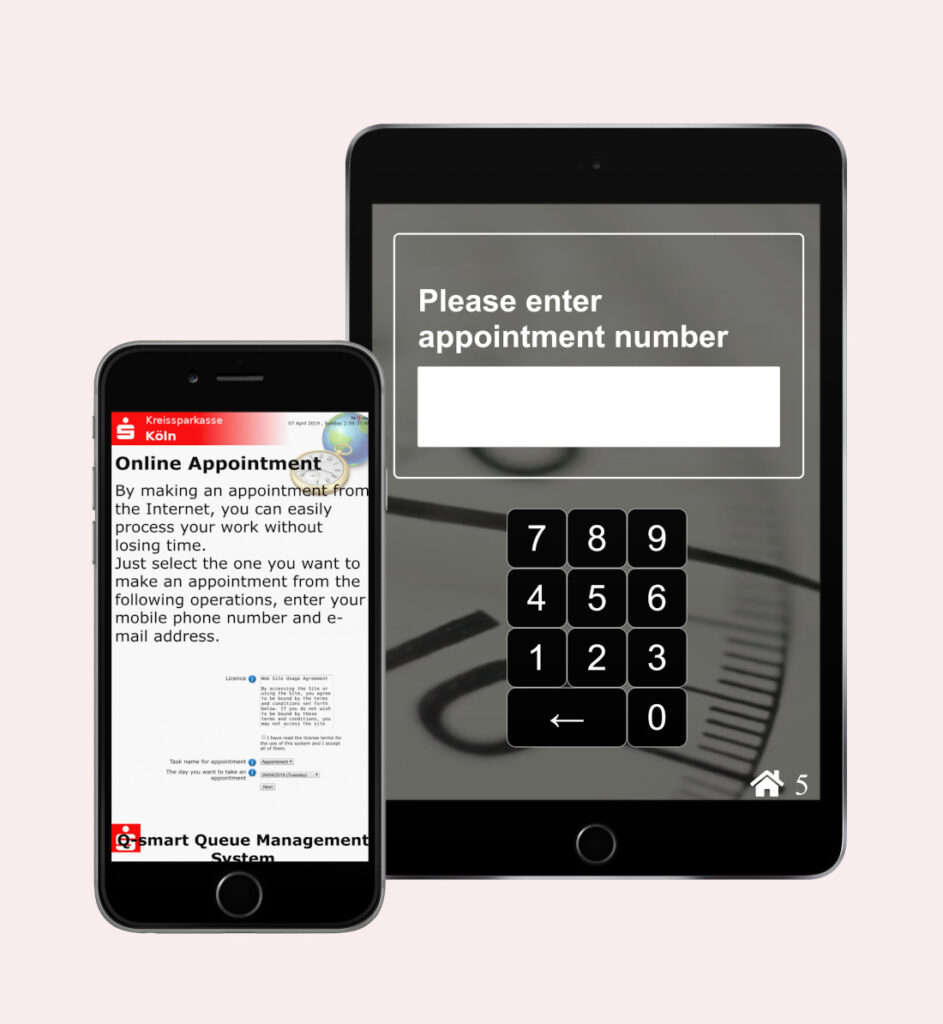 System
The cloud queuing system, in conjunction with the Online Appointment Application, provides the ability to schedule and manage appointments via the internet. This allows customers to set their appointments more easily and quickly.
Customization and Management
With this system, you can adjust appointment schedules, working hours, and appointment days as needed. At the same time, the web page used to take appointments can be customized according to the personal preferences of the users.
Compatibility and User-Friendly Interface
The Q-smart online appointment system is compatible with all internet browsers and has a user-friendly interface. With browsers such as Edge, Safari, Chrome, and Firefox, and on both mobile and desktop devices, you can easily manage your appointments.
Detailed Information
For more detailed information, you can visit the online appointment solution section on our web page.