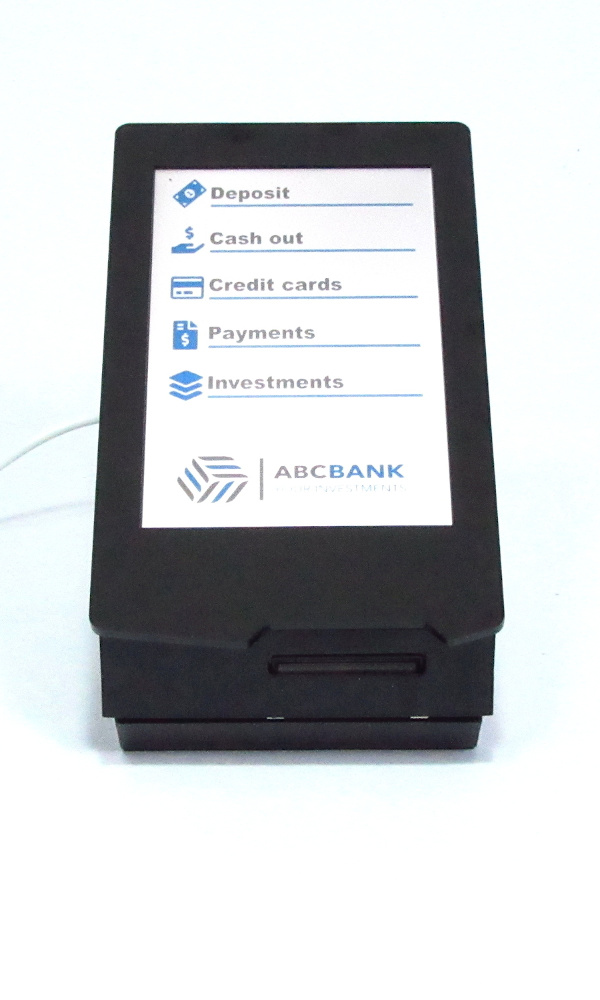 10.1-inch Capacitive Touch Screen
Has a 10.1-inch industrial IPS monitor, working flawlessly within a temperature range of -40°C to +70°C.
Also offers clear image quality even outdoors with a brightness of 400cd/m².
Integrated Queue System Features
Maintenance-free industrial thermal printer.
Independent platform web browsers for system management and performance reporting features, providing a complete enclosed solution for queue management operations.
Compact and Functional Design
Ideal for desktop use, this queue system has a compact design with dimensions of 18cm x 24cm x 26cm. Offers optional user convenience with the option of distributing/managing online appointments, wireless Wi-Fi, and wired Gigabit Ethernet connectivity.
Compact Solution for Queue Systems
9000+
Transaction Capacity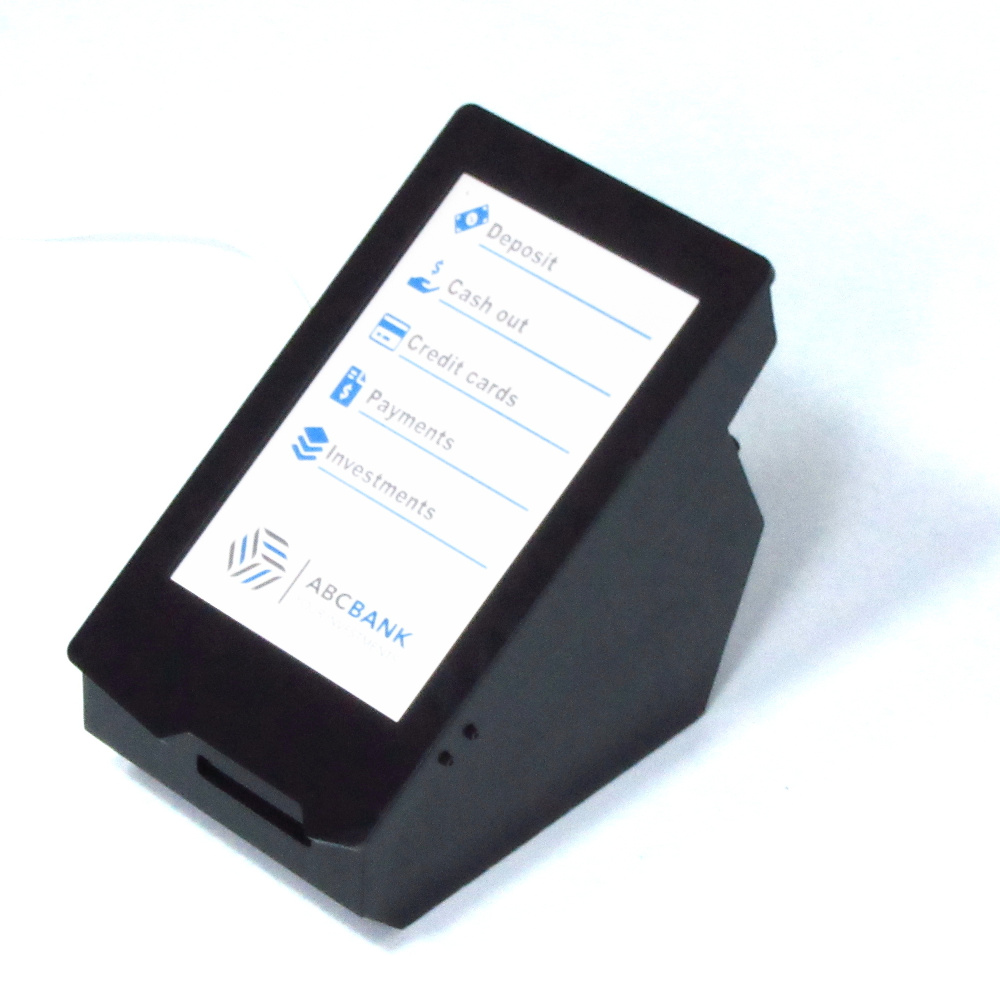 Integrated Queue Management Solutions:
Maximize Customer Experience
Customer Service Voice Recording
You can record the conversations between your staff and customers in accordance with your quality standards using the Voice Recording System. In case of any problem, you have the ability to listen to the conversations that took place.
Extensive Language and Alphabet Support
The queue management system supports all languages and alphabets. This feature offers an easy and understandable experience for your users while servicing in different regions or multi-lingual environments. It is an ideal choice for global operations.
Detailed Reporting
It offers access to performance reports through an independent web browser platform. This way, you can analyze your transactions and performance in detail and closely follow the development of your business.
Live Performance Reporting
With live reporting, you can monitor the overall situation of your queue and service statuses, the people waiting for service, average processing and waiting times, and the number of staff providing service in real-time.
System Integration
With SAP via web service integrations, you can ensure that your customers interact with your system, prioritize your customers, and facilitate the communication with your corporate infrastructure.
Satisfaction Survey
By integrating with the Q-smart Poll customer satisfaction survey system, you can evaluate the service your customers have received, and investigate the reasons for their satisfaction or dissatisfaction.