B2 Touch Queue Management System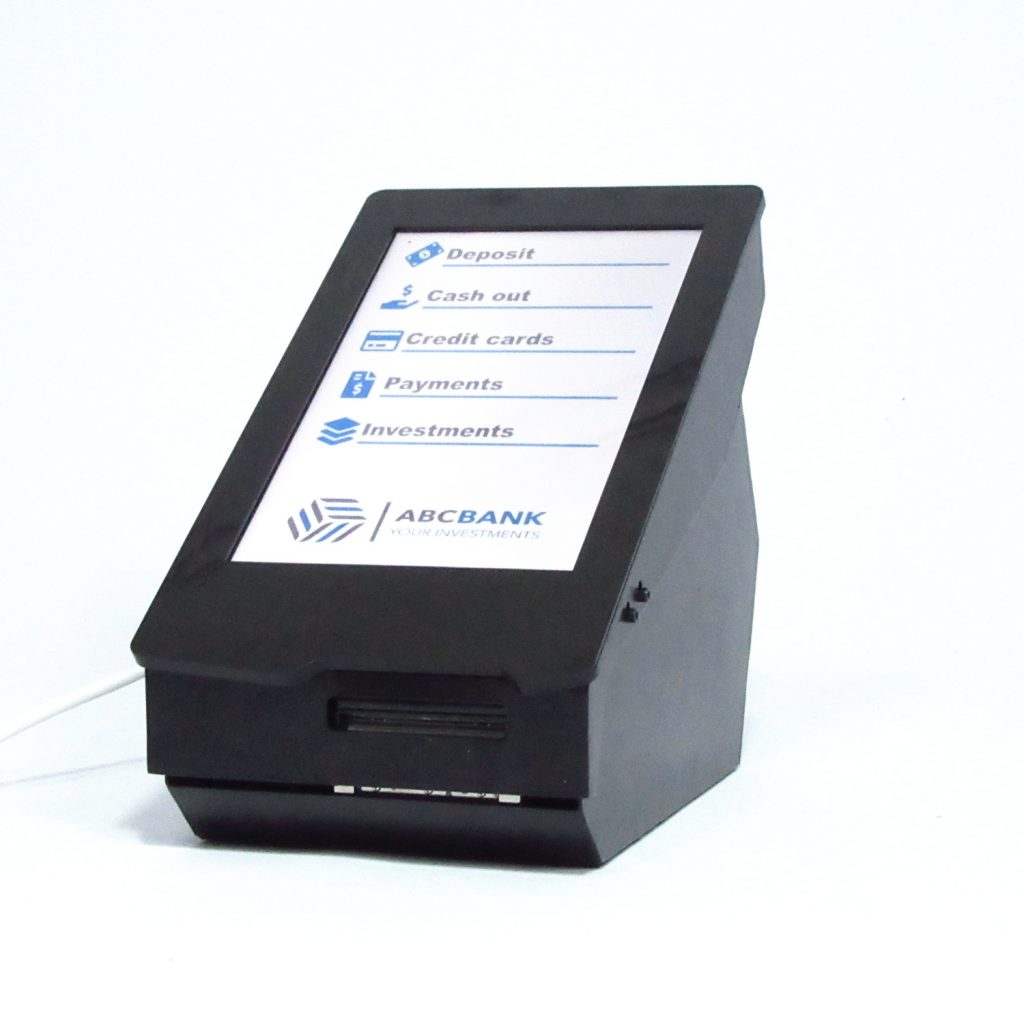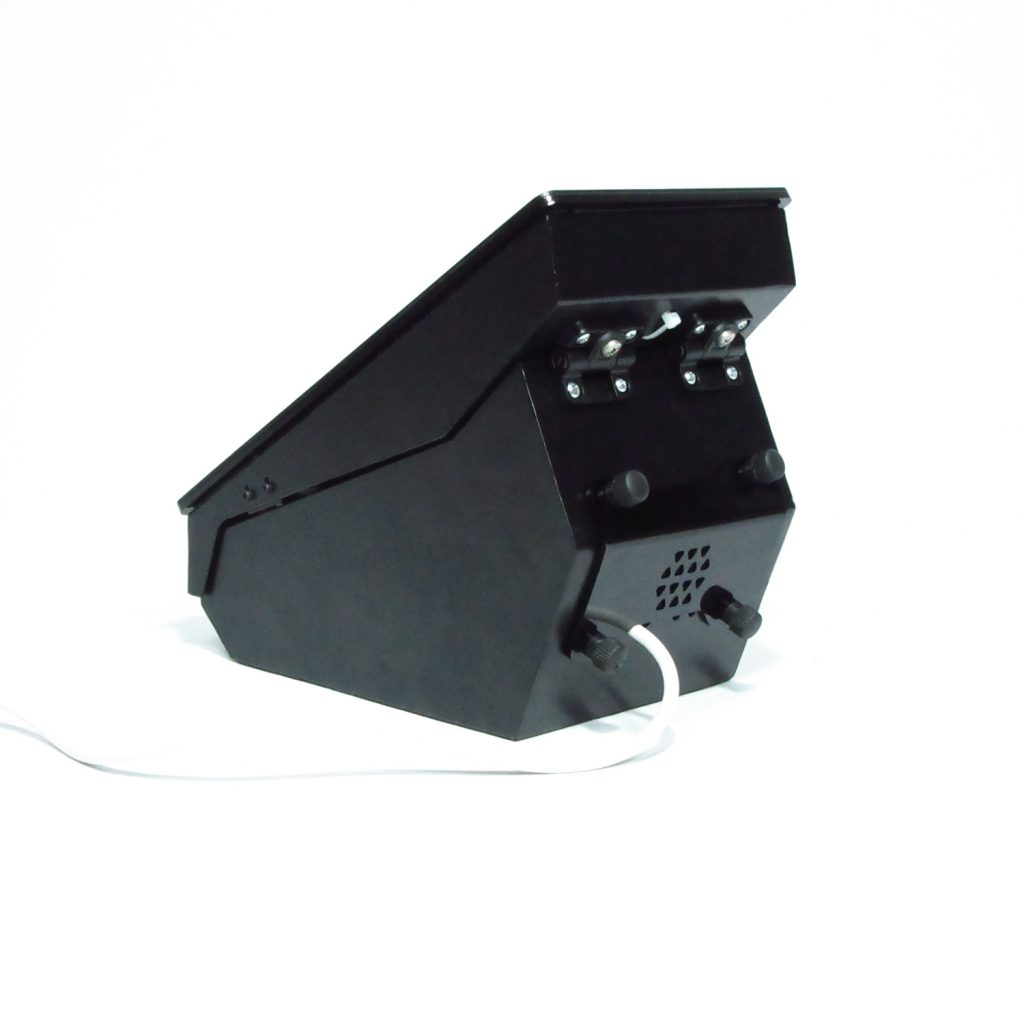 New compact queue management system with 10.1 inches capacitive touch screen, high brightness (400mcd) industrial (-40C/+70C) IPS monitor, industrial thermal printer, Quad-Core 64bit cpu, Mali 470 GPU gpu, integrated 802.11g WiFi and Gigabit ethernet connection interface.
Along with all queue management system needs, Q-smart B2 Touch meets your new generation superior technical needs such as service ticket or half/working time limitation, identity, customer information or tax number checking with web service integration, online appointment management and distrubition, browse external web page on main display...
All equipments that will be needed for the queue management systems (such as WiFi, thermal printer, main power distributor, interface, converters…) are integrated inside it. The system manages your Queue System without the need for any other additional computer, equipment or device.
10.1 inches capacitive multi-touch touch screen
10.1 inches industrial (-40C/+70C working) IPS monitor
400mcd industrial monitor to make it appear in daylight
System management via platform independent web browsers
Performance reports via platform independent web browsers
Maintenance-free industrial thermal printer
Service limitation functions (ticket count, half time, working time)
Compact desing (WxHxD: 18cm x 24cm x 26cm)
Online appointment distributioni management (Optional)
WiFi operation with integrated 802.11 b/g WiFi
Network operation with integrated Gigabit Ethernet
Multi language support, localization and customization
9.000 process on daily basis.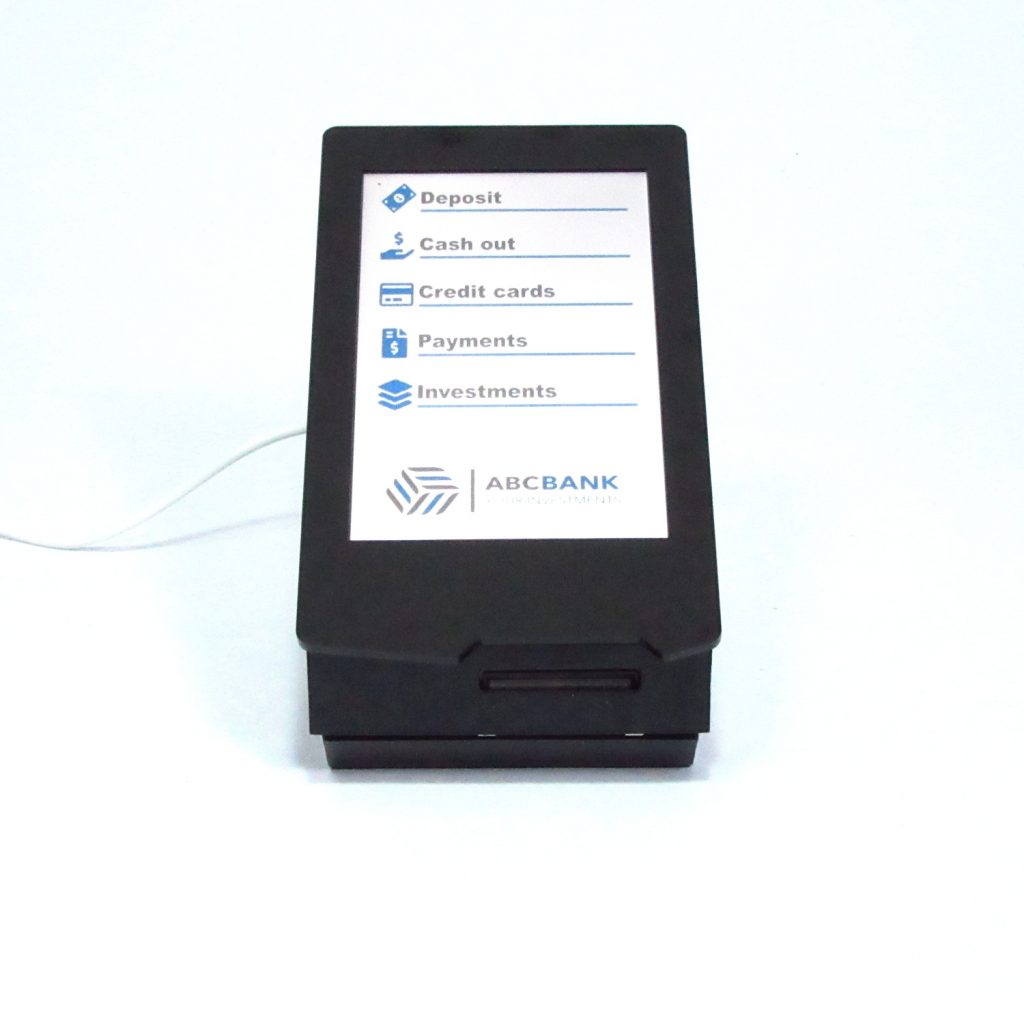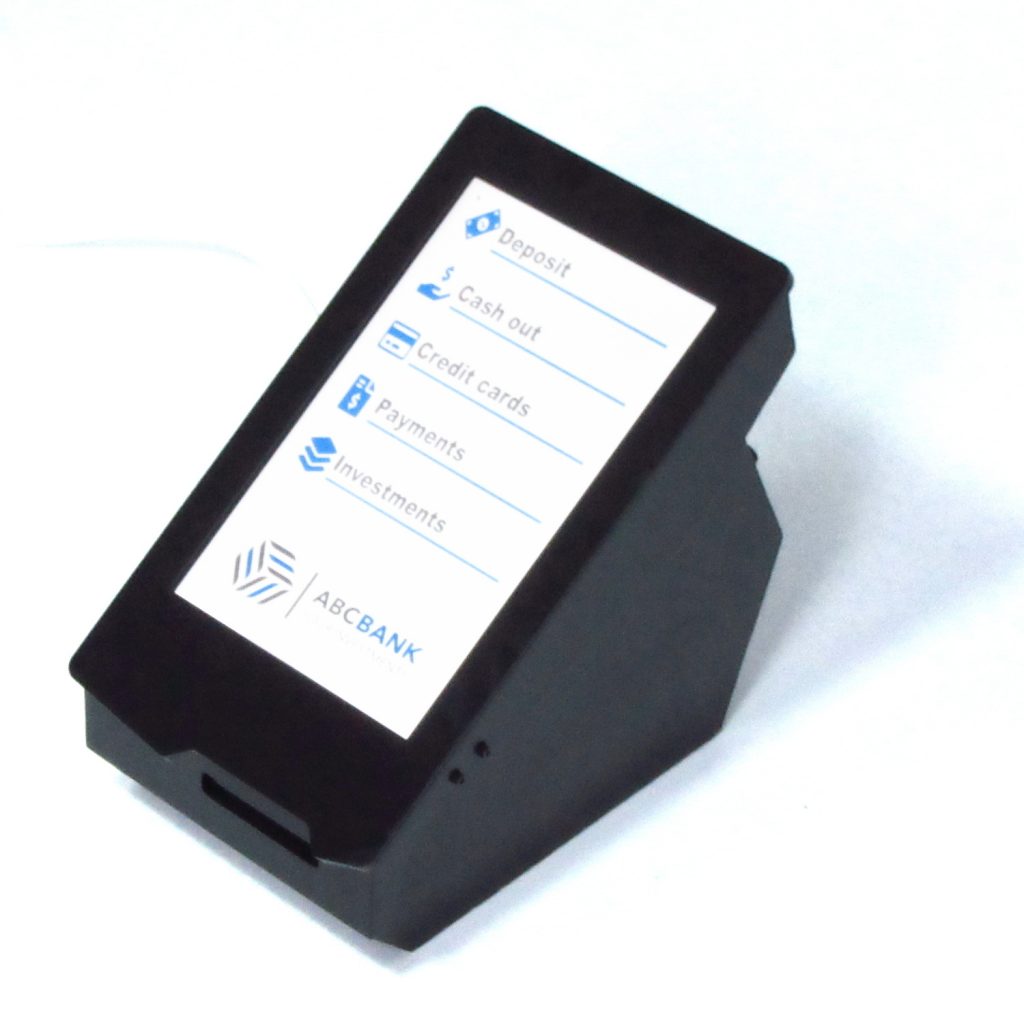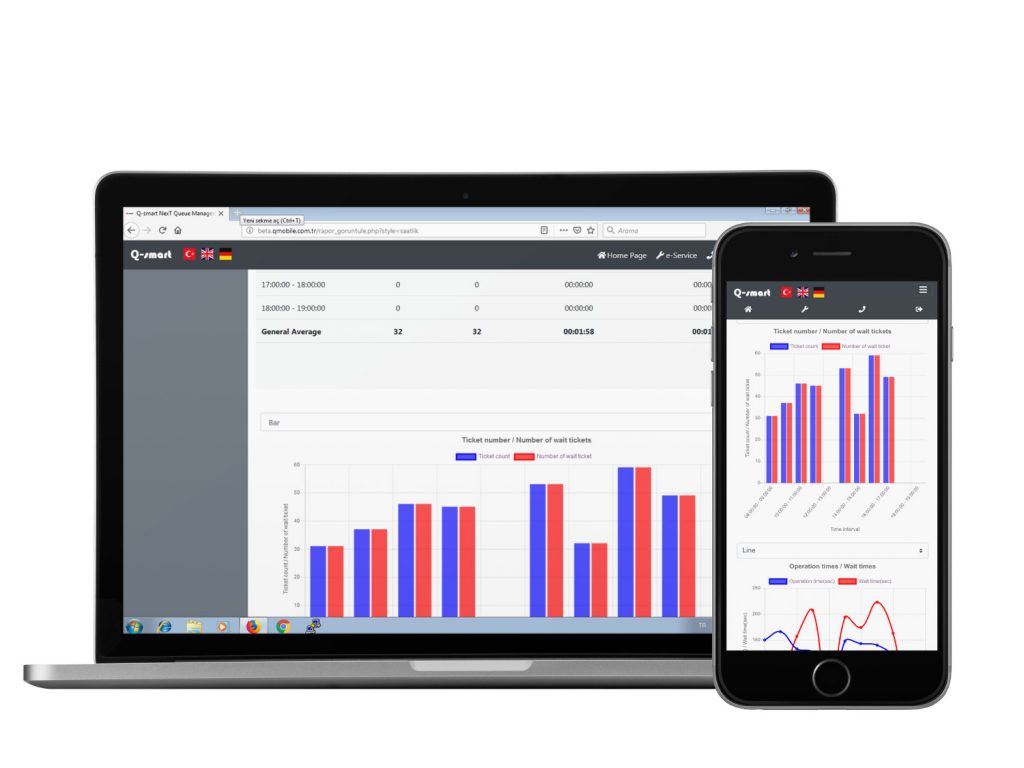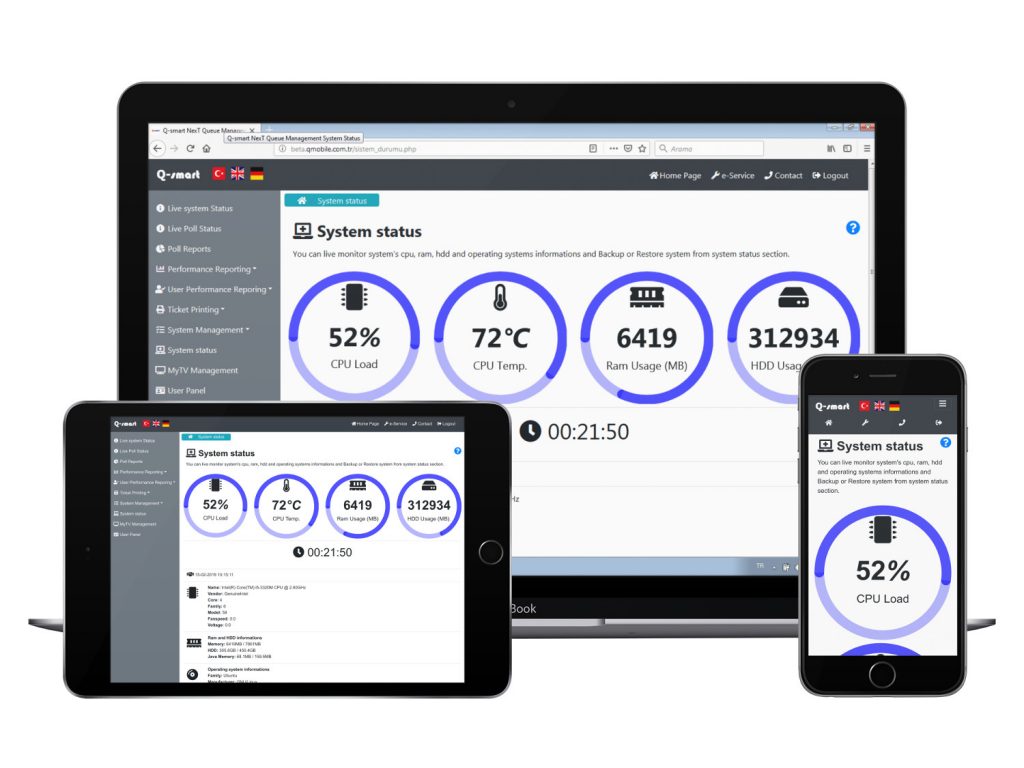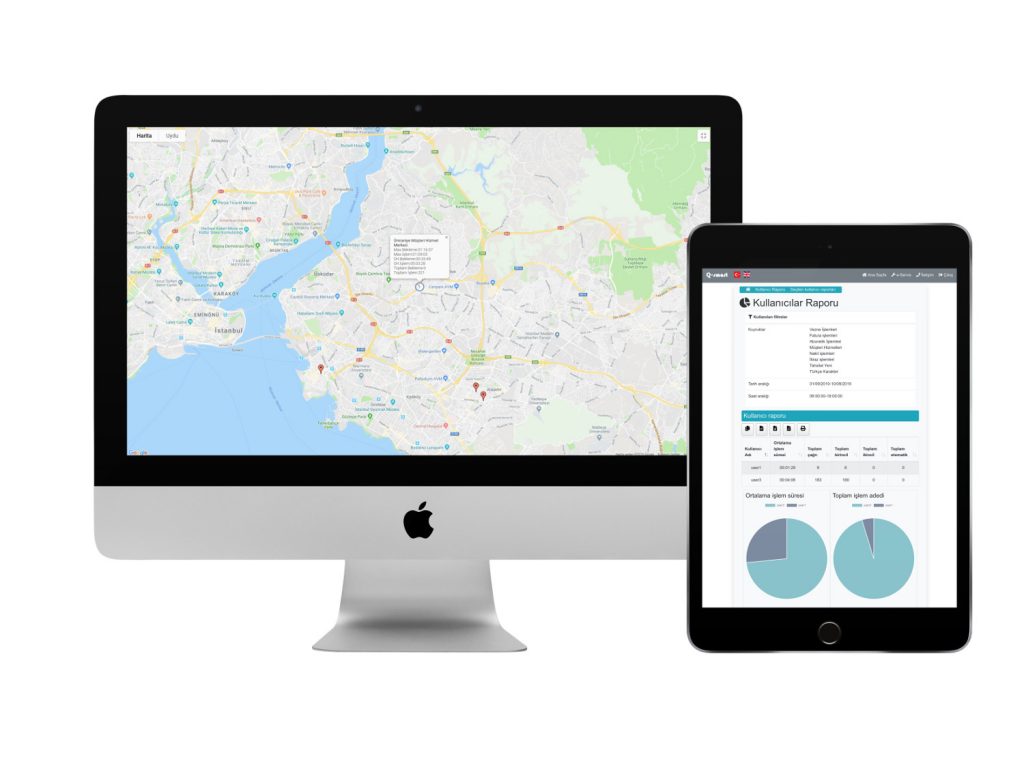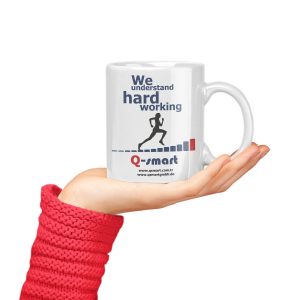 Have an idea about your company, your employees and your customers? Q-smart queue, performance and appointment management system is ready to give you a plausible answer to all these questions. You just enjoy your coffee.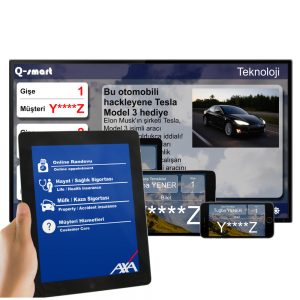 Purchase a Tablet and a Smart TV from the nearest electronic store and start using your queue management system just in seconds.
Q-smart Cloud offers all features of Q-smart Queue Management System. System is running on powerfull and secured servers on internet or your local networks with your private accounts. You can convert your Android tablet, Ipad, or PC to a ticket machine, counter / room displays, main routing displays or call terminals with the Q-smart Cloud.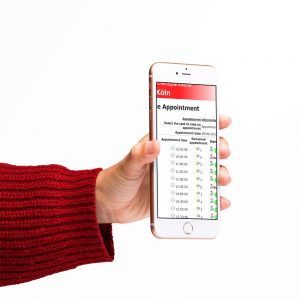 Q-smart ticket dispenser is ready to distribute appointments online (with no requirement other than Internet connection.)
Connect your ticket dispenser to Internet and start using the online appointment system with no additional fee or service.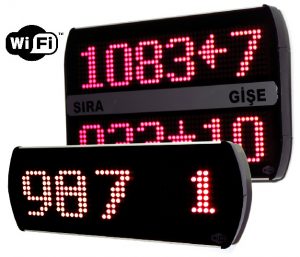 Use the WiFi queue management system to place your ticket machine wherever you want in the office. Run the call terminals on the arms of your staff or in their pockets. You are free to move your counters to upstairs tomorrow. And do all these without the need of any renovation work, just enjoy the freedom offered by the WiFi system.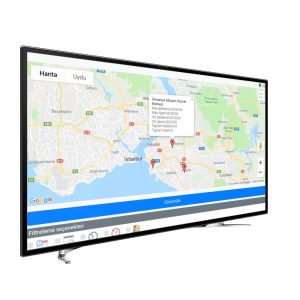 Q-smart Queue Management System has a smart central system management infrastructure. You can track the management of your all branches by means of central reporting and management infrastructure from a single center, you can monitor the performances of the branches and follow the workflow in your branches in real time. You can enable the developed artificial intelligence to track your system by applying smart filters for unexpected cases.
Technical Specifications
Hardware specifications
CPU Processor: Arm 64 Bit 1.5Ghz A72 Cortex Quad Core
Mainboard: Broadcom® BCM2711B0
RAM: 2GB DDR4 2200 Mhz
Disk: 64GB Samsung Evo
Monitor: 10.1 inches, 400mcd, 1920x1080px IPS
Touch: Capacitive multi-touch
Printer: Industrial thermal 58mm (Japan)
Network: 2.4 GHz and 5 GHz 802.11b/g/n/ac wireless LAN, 10/100/1000 Gigabit ethernet
Operation voltage: 220V AC
Power consumption: 40 W
Weight: 3 kg
Dimensions [cm] (WxDxH): 18cm x 24cm x 26cm
Capacity
Daily transaction capacity: 9.000
User interaction: Touch screen
Queue management capacity: 99
User capacity: Unlimited
Counter management capacity: 50
Ticket roll capacity: 1000 Tickets (per roll)
Ticket width: 58mm
Hardware Support
Voice recording: Yes
Virtual call terminal support: Yes
Android smart call terminal support: Yes
Web based cloud call terminal support: Yes
Desktop call terminal support: Yes
Magnetic stripe card reader: No
RFID, Mifare and smartcard reader: No
Barcode and QR code reader: No
Cloud display support: Yes
Curwe WiFi 802.11 b/g display support: Yes
Curwe display support: Yes
Matrix display support: Yes
7 segment display support: Yes
USB counter display support: Yes
Android tablet counter display support: Yes
DSI LCD TV Digital signage support: Yes
Main panel groupping support: No
Additional row for main displays: Unlimited
Screen size: 10.1 inches
Special linux based operating system: Yes
Windows operating system: No
Color options: Black, White, Blue, Red or Optional
Corporate logo application: No
Chasis climatic condion controller: Yes
Customer satisfaction survey: Optional
Industrial thermal printer: Yes
Paper near to end sensor and warnings : Optional
Paper end sensor and warnings: Yes
Ticket printing from web browsers: Yes
Printing ticket to speech: No
Calling ticket to speech: No
Customer informations print to ticket: No
Pass ticket to user group: Yes
Pass ticket to specified user: No
Reporting Support
Queue performance reporting from web browsers: Yes
User performance reporting from web browsers: Yes
Reporting time: 6 months
Graphical output for reports: Yes
Excel export for reports: Yes
PDF export for reports: Yes
Central system management(all systems managed from central): Optional
Central system reporting(all systems performance reports from central): Optional
Responsive web design: Yes
Smart phones compatible: Yes
Employee Log-Off reason reporting: Yes
Employee working hours reporting: Yes
Online hardware monitoring: Yes
Management Support
HTML5 customer screen design: Yes
External web page browsing: Yes
Language support: Yes
Ticket template management from web browsers: Yes
Queue management from web browsers: Yes
Ticket number prefix (Ex A123): No
Internet appointment distribution: Optional
Customer card management: No
Identified ticket printing(Customers cannot get ticket without identifiy theyself): Optional
Specified queue ticket printing with identify number(Ex. Customer get ticket automatically when write id number from specified queue): Optional
Work time and half time limitation: Yes
Total ticket number limitation for queue: Yes
Mirror queue: No
Smart call density management: No
Touch screen advertisement management: No
One click system backup: Yes
One click system restore: Yes
Web Service and Integration
SAP Integration: Optional
Internet appointment management web services: Yes
Performance reporting web services: Yes
Internet appointment integration: Optional
Identification number integration: Optional
System statistics web services: Yes
Call management web services: Yes
Call terminal API: Yes
Smart building integration: Optional