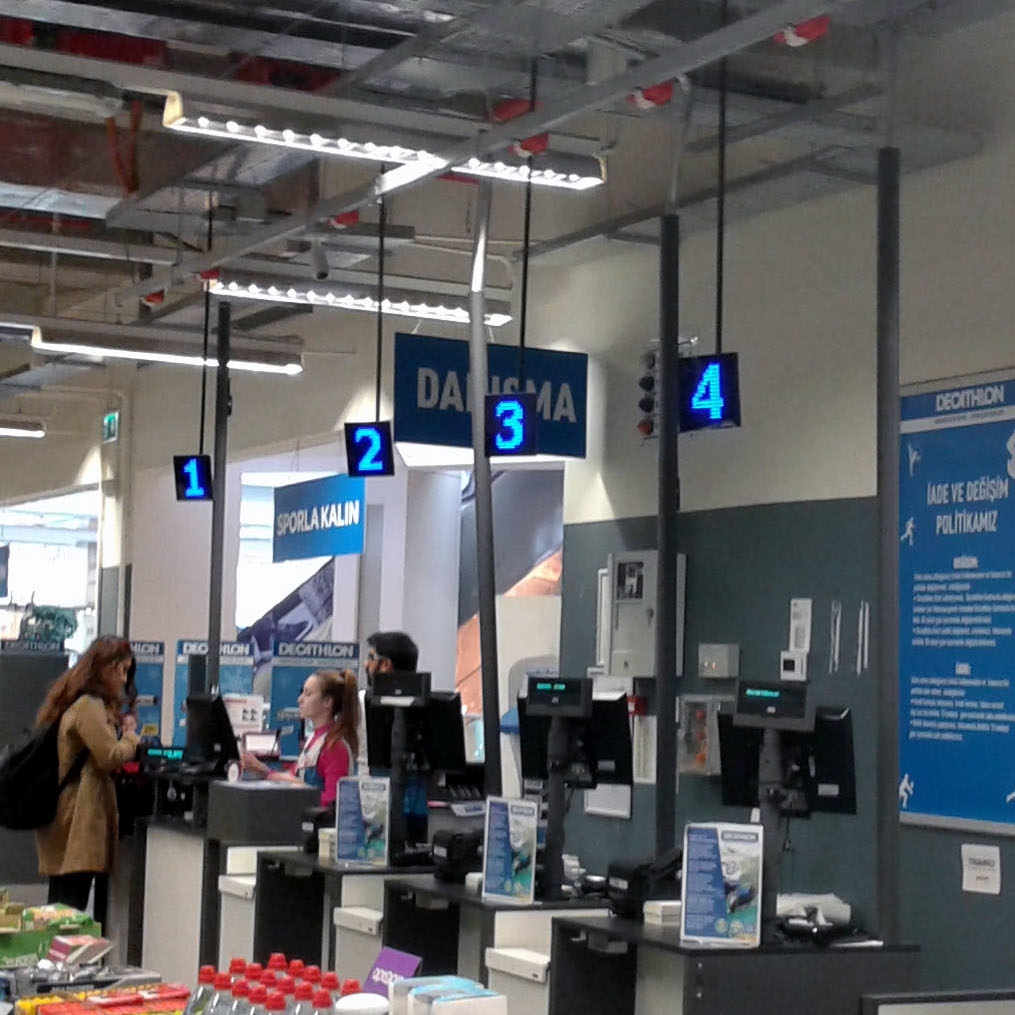 Q-smart CheckOut: The Leader of Linear Queue Systems
Robust Operating System
With an advanced Linux-based operating system, the checkout queue system offers stable performance far from the problems of conventional technology.
Full HD Display
1080p Full HD screen output provides customers with clear, uninterrupted visual and audible announcements, so customers can easily see and hear which checkout to go to.
Web Based Management
This modern queue system, with its web-based interface, allows users to manage the checkout queue easily and monitor performance, thereby keeping customer experience at the highest level.
High Capacity in Queue Systems
100000+
Transaction Capacity
Integrated Queue Management Solutions:
Maximize Your Customer Experience
Computerless Design
Without using a computer, the system is equipped with computing capabilities, removing common hardware issues such as disk failure, disk ejection, etc.
Special Operating System
A specially designed operating system that is not prone to common problems such as virus infection or system crash.
Capacity Expansion
You can evaluate limitless screen, terminal, or main screen options, as well as LCD TV or LED options. Your system can be expanded in capacity whenever you desire.
Live Performance Report
With live reporting, you can monitor the general status of your branch and your services, average transaction times, and the number of staff in service in real-time.
System Integration
Through SAP and web service integrations, you can enable your customers to interact efficiently within the system, and you can keep them informed about your institutional infrastructure.
Satisfaction Survey
With the Q-smart Poll customer satisfaction survey system, you can integrate it, evaluate the service provided to your customers, and investigate the reasons for their satisfaction or dissatisfaction.