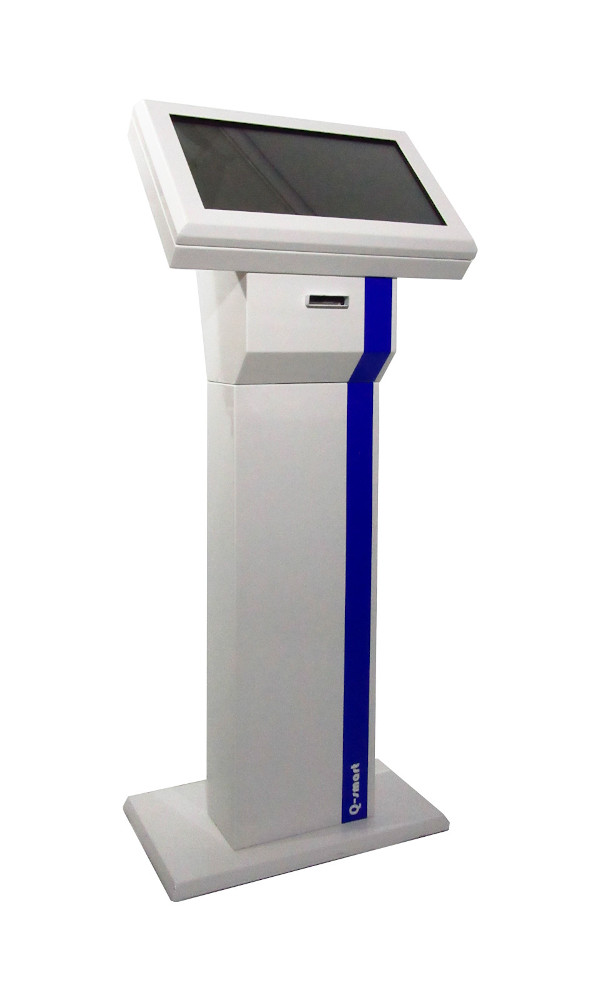 Custom Developed Operating System
The Linux-based operating system developed by Q-smart prevents issues such as virus infections or system crashes, whether it's Linux or Windows, providing a perfect numbering experience.
19-inch Infrared Touch Screen
Our queue management system offers maximum performance in all conditions with its 19-inch horizontal touch screen that is resistant to scratching, impacts, and water.
Web-Based Queue Management
Reporting, queue settings, personnel management, and more… Perform all your queue management operations easily through your web browser.
High Capacity Queue Management System
20000+
Transaction Capacity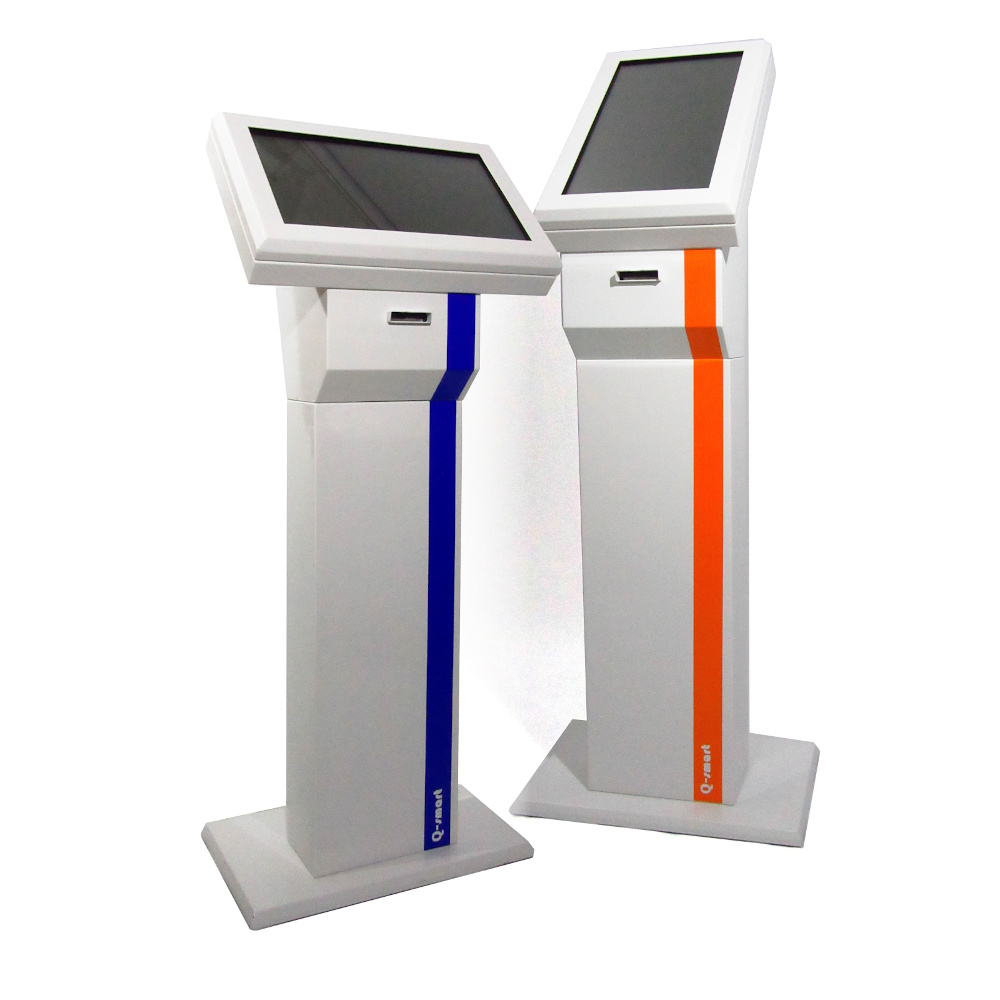 Integrated Queue Solutions:
Maximize Your Customer Experience
Customer Service Voice Recording
According to your quality standards, you can record the conversations between your staff and customers with the Voice Recording System. If there is a problem, you can listen to their conversation.
Card Reader Options
With card or barcode reader integration, you can prioritize your customers, list them, and send various messages through screens or tickets.
Capacity Expansion
You can expand your system's capacity to include an unlimited number of kiosks, ticket machines, operator screens, bell inputs, main screens, LCD monitors, desktop printers, and other extensions as you desire.
Live Performance Report
With the live report, you can monitor the overall situation of your branch and the status of services, the number of people waiting for service, average transaction and waiting times, and the number of staff serving.
System Integration
With SAP web service integrations, you can ensure your customers' interaction with the system, prioritize your customers, and notify them in sync with your corporate communication.
Satisfaction Survey
With the Q-smart Poll customer satisfaction survey system integrated, you can evaluate the services received by your customers, and examine their satisfaction or dissatisfaction reasons.