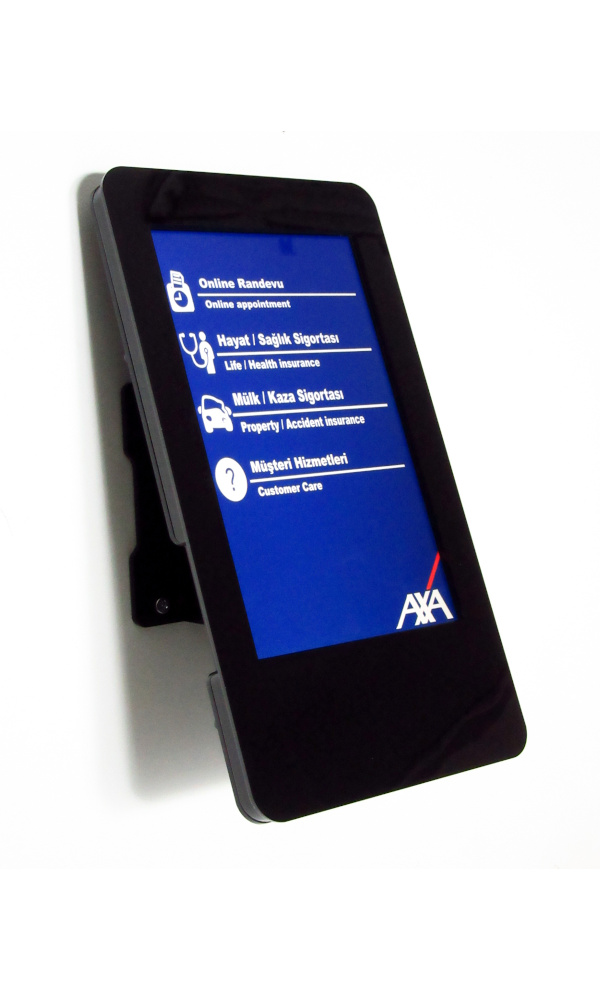 Q-smart's Innovative Queue System: Integrated Numbering Solution Powered by Android
Freedom of Use with Android
Q-smart T queue system can be provided with a 9.6 inch Samsung tablet and is compatible with tablets running Android 4.2 or higher, customizable according to personal preferences.
Plug and Play Feature
The user-friendly Q-smart T allows for quick installation and setup without the need for expertise. Instant queue system management can be provided via web browser.
Operation Without Consumable Materials
Unlike traditional queue systems, the Q-smart T numbering system operates without the need for consumable materials. You can generate virtual tickets instantly or distribute queue numbers directly to customers."
Innovative solution for Queue Management Systems
3000+
Transaction Capacity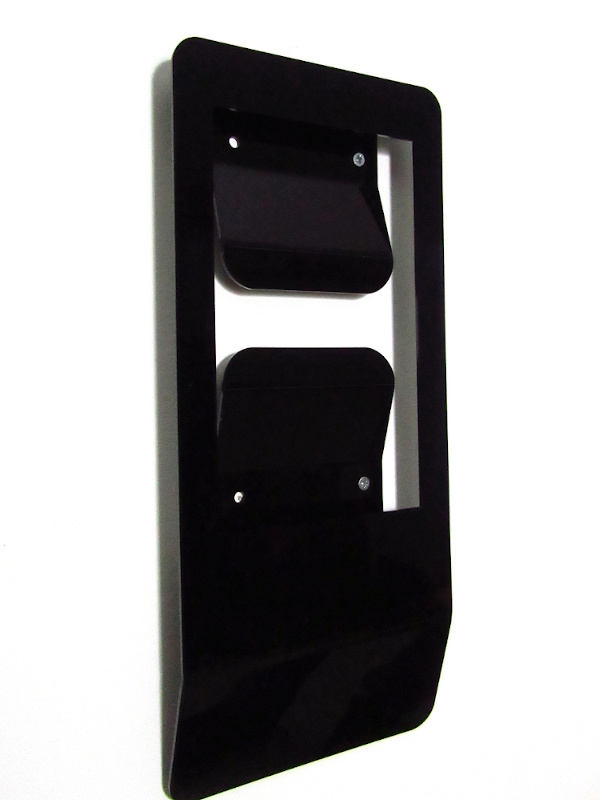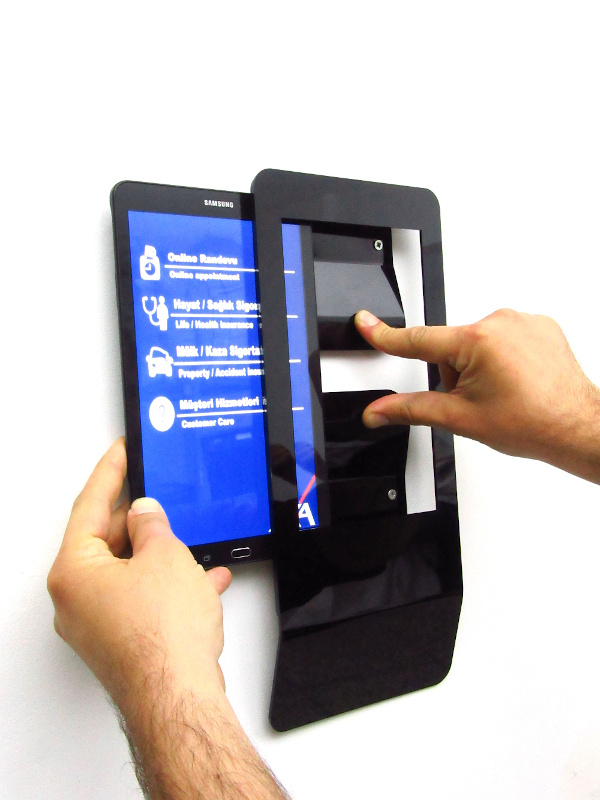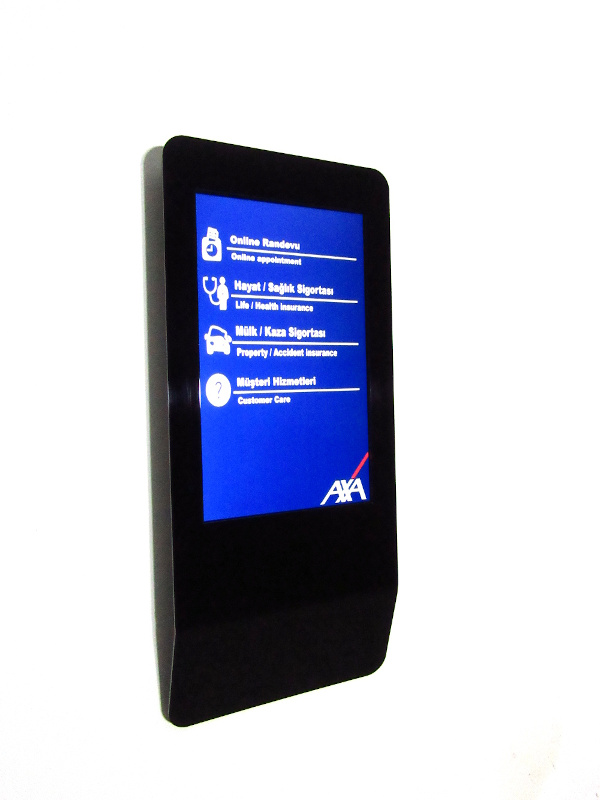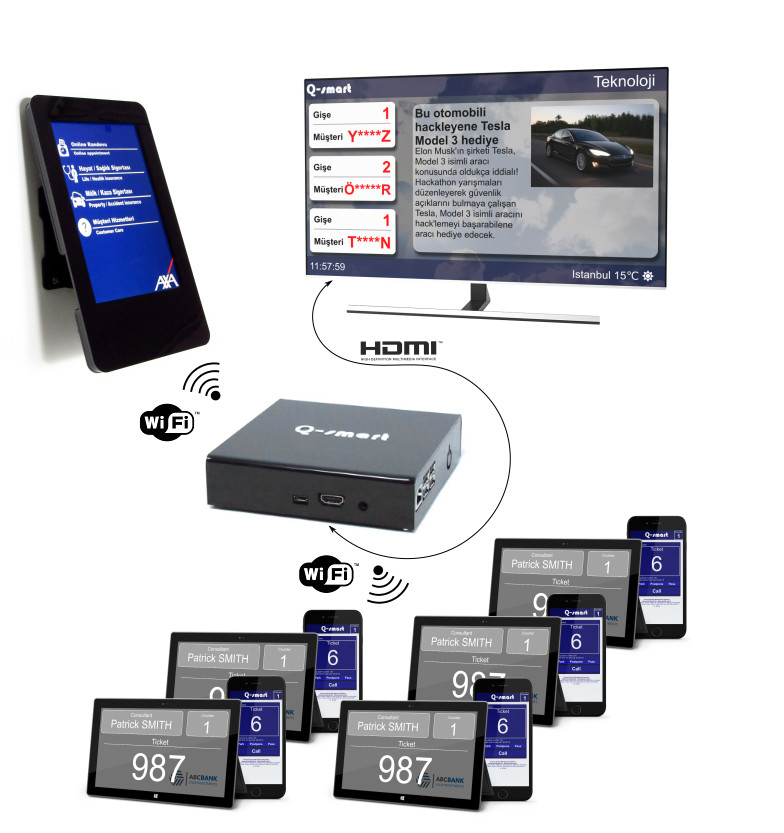 Entegre Sıramatik Çözümleri:
Müşteri Deneyiminizi Maksimize Edin
Voice Announcement
During the call of the next ticket, an audible alert melody can be used, or you can make a voice announcement that includes the ticket number and the counter to which the customer will be directed.
Works on Internet Browsers
The system comes with a cloud ticket call terminal, and it operates through an internet browser without any software installation, using only port 80. No special configuration is required.
One-Click Backup
The system can be backed up with a single click at any time, and the backups that are created can be restored to your information system with a single click to a date you have previously selected.
Live performance report
You can track the overall situation of your services, the status of your servers, the number of people waiting to receive service, average transaction and waiting times, and the number of personnel providing service in real time.
System Integration
Integration with SAP and web service integrations can ensure that your customers interact with your system, give priority to your customers, and ensure communication with your corporate infrastructure.
Satisfaction Survey
With the Q-smart Poll customer satisfaction survey system integrated into the queue system, you can evaluate the service your customers receive and investigate the reasons for their satisfaction or dissatisfaction.